京都着物レンタル夢館
Collaboration with KANSAI Walker Magazine 2018 New Year's Edition!!
This year again, YUMEYAKATA offered costumes to the New Year's edition of KANSAI Walker (関西ウォーカー), now available. Miss Ayami Nakajo in red Furisode (振袖 – long sleeved formal kimono) is on the cover, and YUMEYAKATA's premium Furisode appear in the article of "Wonderful Kaiun Hatsumode (開運初詣 – New Year's visit to a shrine)".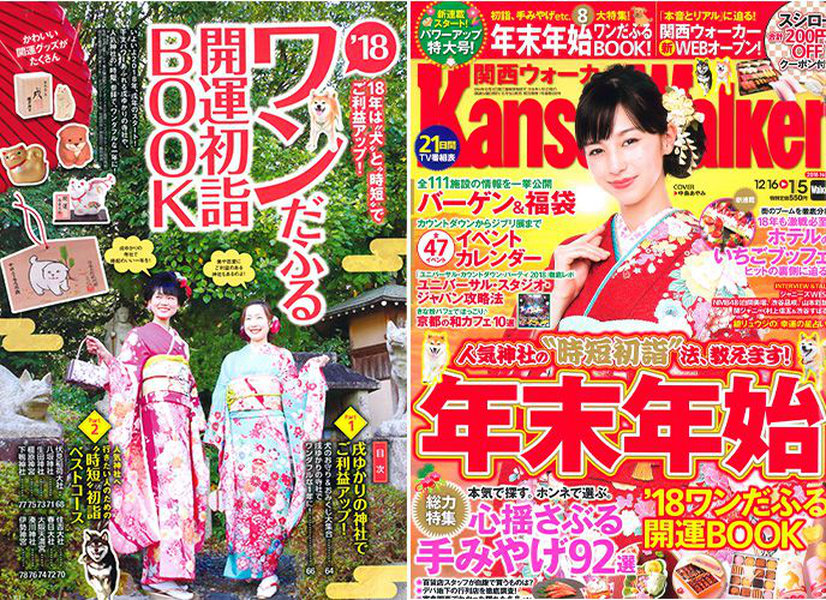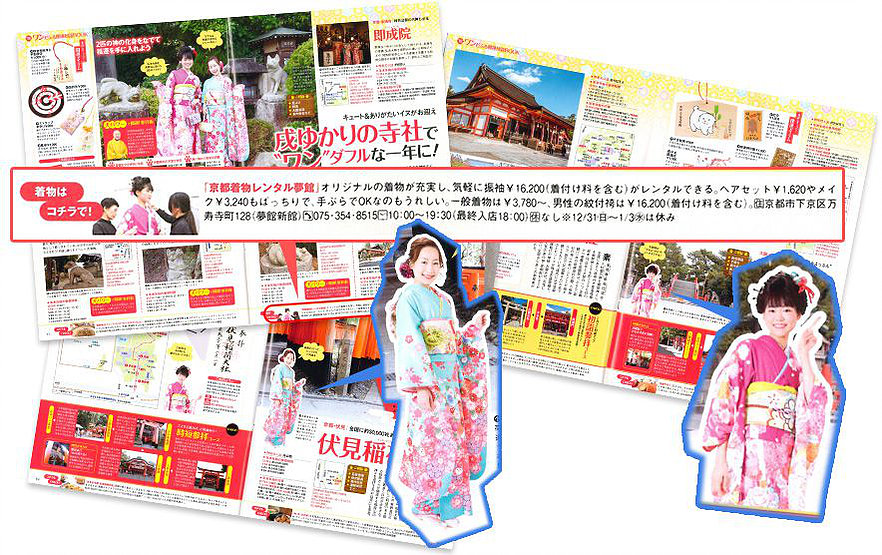 Since the zodiac animal for 2018 is "Dog", KANSAI Walker dedicates 15 pages for introducing shrines and items associated with dogs. Please take a look at those pretty good luck charms! I want to pay my New Year's visit just to get one of them… If you are still undecided on which shrine to visit, this article will tell you where to go. Beautiful Kimono by YUMEYAKATA will boost your fortune for the coming New Year even more☆
YUMEYAKATA opens from January 4th for regular hours. Please try our Kimono for your Hatsumode (初詣, a visit to shrine or temple during the New Year holiday).
<Links>
-YUMEYAKATA premium plan: Click here.
-YUMEYAKATA kimono rental: Click here.
#KIMONO #templesinKyoto #MassMedia #TemplesinKyoto #BeautifulKimono