京都着物レンタル夢館
TENSHIN-HAN (crab omelet on rice)at Marushin Hanten Restaurant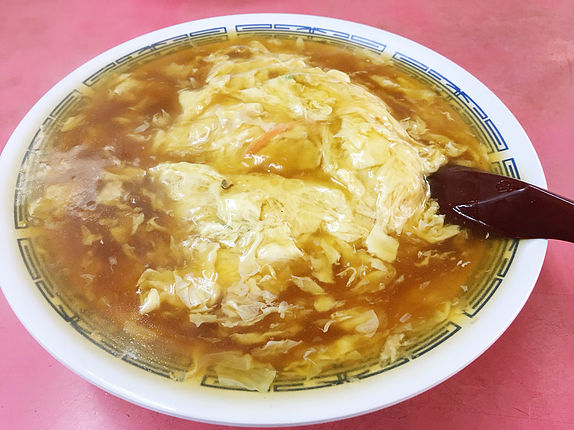 We receive a lot of inquiries from our customers about nice restaurants in Kyoto.
The other day, I went to Marushin Hanten (マルシン飯店) and had the famous Tenshin-han (天津飯). It's a Chinese cuisine dish of crab omelet on steaming hot rice covered with thick and sour sauce.
People from Tokyo says that the sauce has to be a taste of sweet-ketchup, but for us as Kansai (関西, Western Japan) people, it has to be soy sauce taste blended with Chinese soup. The egg is very fluffy and soft that you don't even have to bite. Please try when you come to Kyoto!
URL:
http://marushinhanten.com/
Access:
3 mins. on foot from Higashiyama station, Subway Tozai line
#artaquarium #KIMONO #kyoto #gourmetinKyoto #KyotoTouristGuide