Announcement
【Regarding to the shortening of the business hour】
To prevent the spread of Coronavirus disease (COVID-19),Yumeyakata will shorten the business hours from 4 March 2020.→More Details
All prices are shown including 10% consumption tax.
Professional photo
shoot in kimono

Location Photo
From 17,600yen
(+Kimono rental)
Shoot in a
traditional house!

Photo session
From 14,300yen
(+Kimono rental)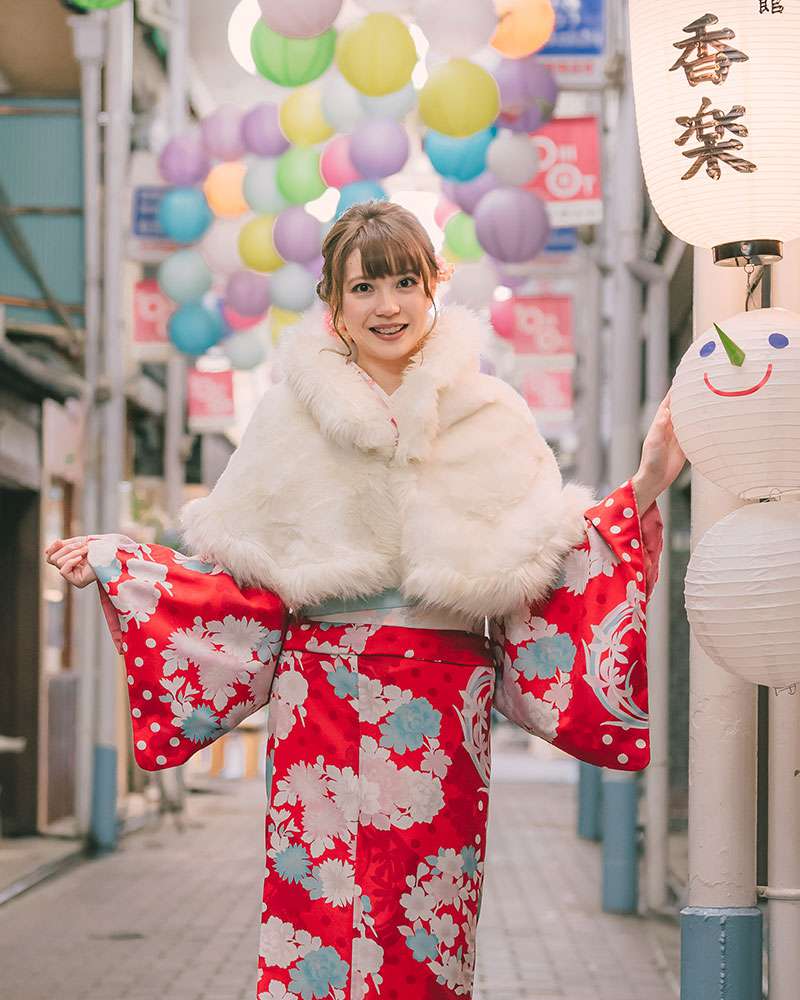 Book in advance 3,080yen
Get more discount by advance booking!You can rent the kimono by 17:30pm.
<Book in advance>
Kimono Rental From 3,080yen
Couple Kimono Rental 8,000yen
Duration:Until 30 April 2023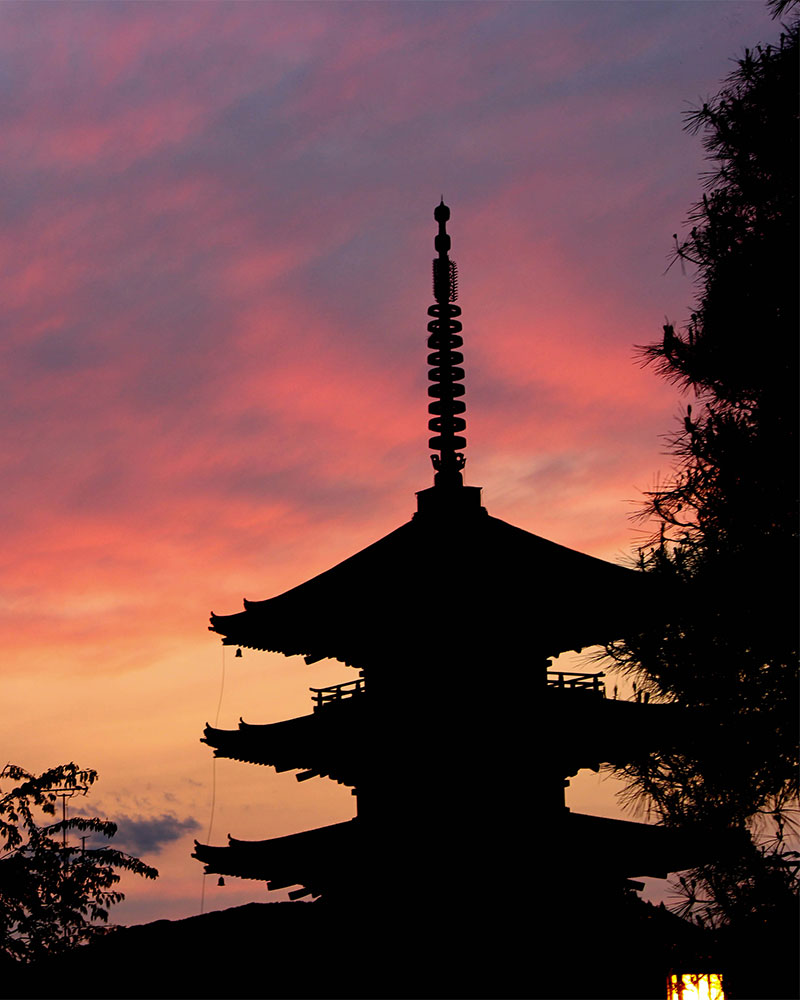 FREE Return next day for bookings later than 12pm
You can enjoy your kimono whole day!Please return the kimono directly to the shop 10am~17pm the next day, or +550yen to return by delivery.
Return directly to shop 1,100yen→FREE
Return by delivery 1,650yen→550yen
※Booking at 9am~11:30pm can have 550yen discount for return directly to shop .
※This campaign is not applicable to premium rental plan
※It is not available on Dec. 30th since our store closed on Dec.31 to Jan.3rd.
Duration:Until 30 April 2023
Spots in Kyoto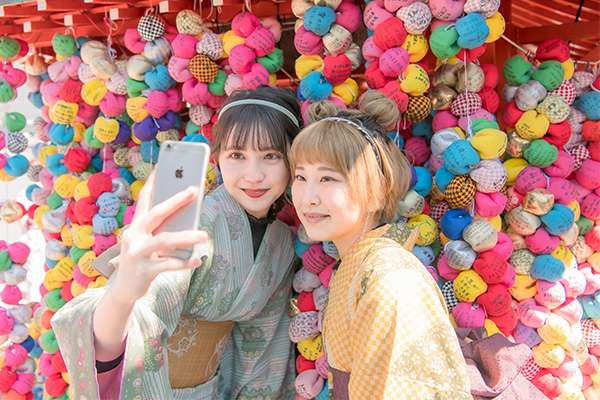 Kiyomizu Temple・Yasaka Koshindo
From Yumeyakata Gojo Shop…10 mins by bus
One of the most popular world heritage in Kyoto. Nice view of the cherry and maple trees below that erupt in a sea of color in spring and fall.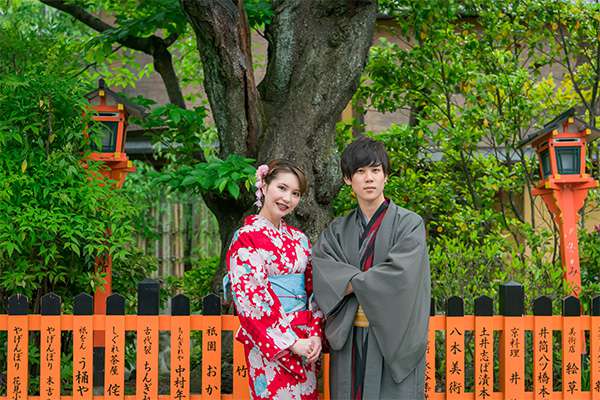 Gion
From Yumeyakata Gojo Shop…10 mins by bus
Kyoto's most famous geisha district. It is filled with shops, restaurants and teahouses, where geiko and maiko entertain.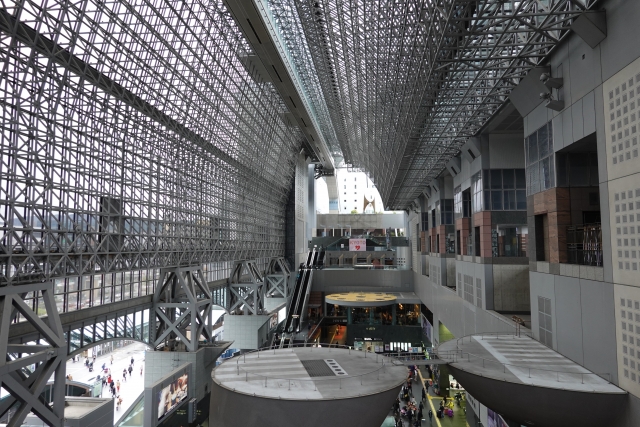 Kyoto Station
From Yumeyakata Gojo Shop…15 mins walk/1 stop by subway
The station's large main hall with its exposed steel beamed roof, called the Matrix, is meant to reflect both the structure of the station and the grid like layout of Kyoto's street network.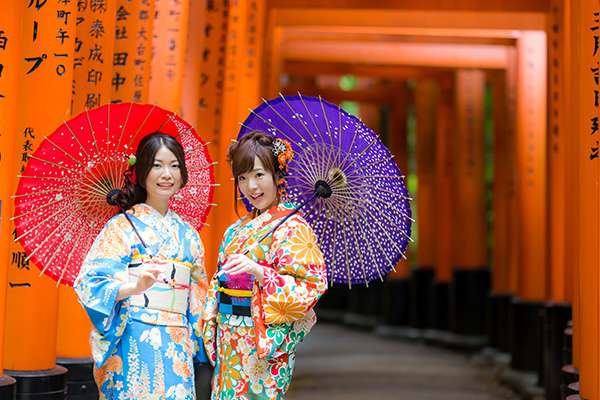 Fushimi Inari
From Yumeyakata Gojo Shop…20 mins by Keihan train
Famous for its thousands of vermilion torii gates, which straddle a network of trails behind its main buildings.
Reasons why customers choose Yumeyakata
Largest kimono rental shop in Kyoto
With a total area of
​over 1,000 pings
Experienced
cumulative number of
of users exceeds 1 million
Rich variety of kimonos
A total of kimono/yukata
​more than 30,000
Flat price
Full set of kimono rental
​uniform price
Information
2020/03/03 updated
Announcement regarding to the shortening of the business hour
To prevent the spread of Coronavirus disease (COVID-19),Yumeyakata will shorten the business hours from 4 March 2020. →Learn More
2020/03/03 updated
Follow Yumeyakata's social media to get a Polaroid photo for FREE
15th March~15th April!Follow Yumeyakata's 【Instagram/Facebook/Twitter/Wechat/Weibo】to get 1 Polaroid photo for FREE→Learn More