京都着物レンタル夢館
Autumn Tints at Kameoka Izumo Daijingu Shrine
The autumn foliage this year has been reaching its climax! The other day, I took a trip to kameoka (亀岡) city to pay a visit to Izumo Daijingu (出雲大神宮) shrine.
The foundation of the shrine is unknown because it is truly old, but at least, there is a description in the shrine's history that the buildings were built in 709 A.D. The shrine is otherwise called as Motoizumo (元出雲, the origin of the Izumo Taisha shrine) and is regarded as one of the high ranked shrines in Japan. As Tanba no kuni ichinomiya (丹波国一之宮, the top shrine at the Tanba region), the shrine has been worshiped by many people. Nowadays, the shrine is deemed to be a power spot (パワースポット, location thought to be filled with mystic energy) in Kyoto.
The deities enshrined here are "Okuninushi no Mikoto (大国主命)" and his wife, therefore the shrine is famous for its benefit of good relationship. The premises was crowded with many young girls who are seeking for a good match.
In this season, the mystic energy flowing there was boosted by the beautiful view of the autumn maple leaves. It worth taking a small trip during your stay in Kyoto.
Akane Kibune
Kyoto Expert Certification 1st Grade
Access:
10 mins. from JR Kameoka station by taxi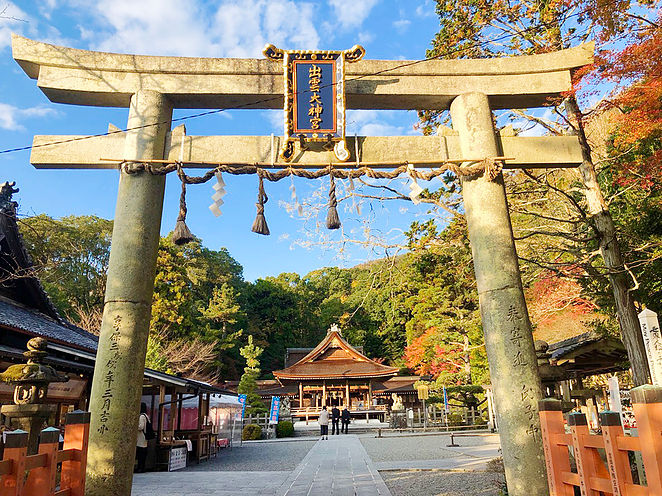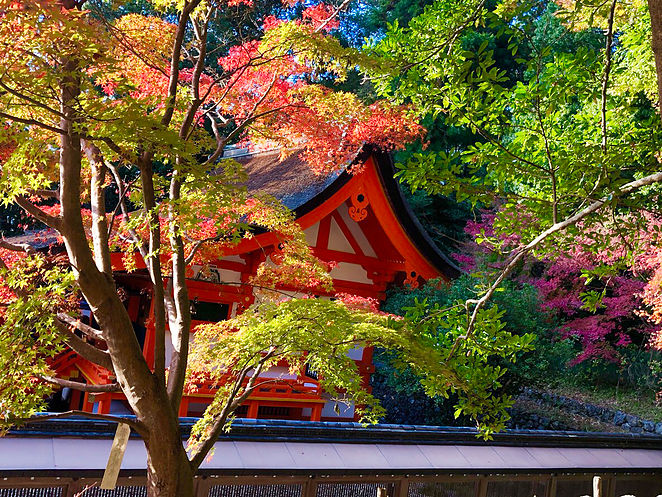 #autumn #shrinesinKyoto #Kyotoexpertcertification #japanculture #Fallfoliage