京都着物レンタル夢館
Fushimi Ningyo (Clay Dolls)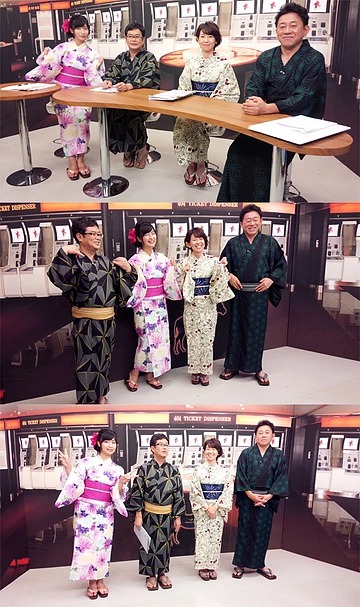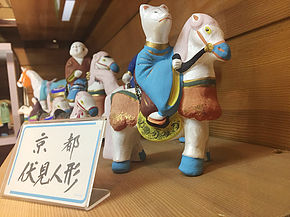 Have you ever seen Fushimi Ningyo (伏見人形, clay figures manufactured in the Fushimi district)?
Fushimi Ningyo is made of clay from Mt. Inari (稲荷山) in the premises of Fushimi Inari Taisha (伏見稲荷大社) shrine, and believed to be the origin of Japanese clay dolls. Its production process is: make a mold, shape the clay with it, bring in the furnace, and then paint.
Originated in the beginning of the Edo (江戸) era, Fushimi Ningyo is very popular as a souvenir from Kyoto. There are a lot of varieties of characters, and some of them even have educational messages.
Fushimi Ningyo is earthy and not a sophisticated type of products, but there is something warm about it which people in this modern world are seeking for.
Akane Kibune
Kyoto Expert Certification 1st Grade