京都着物レンタル夢館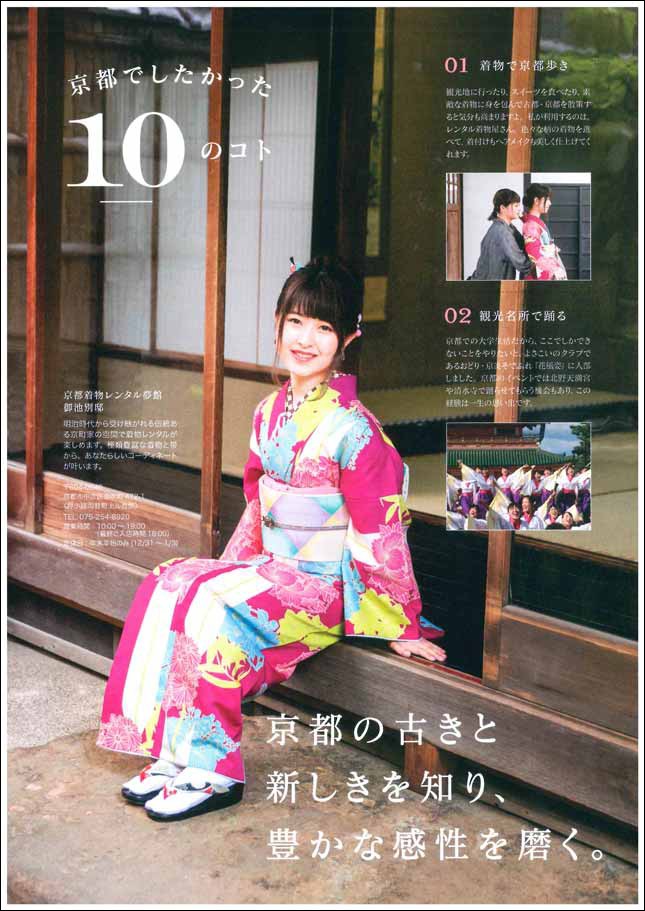 The ROHM Illumination, the famous winter event in Kyoto has begun.
Around the intersection of the Gojo and the Sai streets, 860 thousands of LEDs are lit, illuminating the Metasequoia avenue and the lawn field in the premises of ROHM company.
The event represents the winter in Kyoto nowadays, counting its 21 anniversary this year. Starting at the beginning of autumn foliage season, ending on the Christmas day, the illuminations takes us to somewhere far in a fairy tale land. It is so breathtakingly wonderous.
This year, 86 trees are lightened-up, and the new area called "lighting garden" has been introduced, making atmosphere of the site even more bright and graceful.
When the event was started, it was not so famous like today. Their only visitors were neighbors. However today, the event attracts many people from all over Japan, or even from overseas. When I was there, everybody seemed very happy in the soft lights. Please try visit this event before it ends. Now its the perfect time to enjoy both the autumn foliage and the illuminations.
Akane Kibune
Kyoto Expert Certification 1st Grade