京都着物レンタル夢館
YUMEYAKATA Oike Bettei Introduced on Kansai Walker Magazine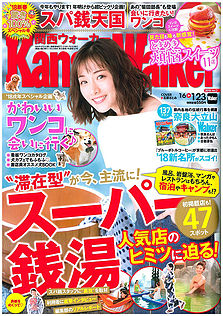 YUMEYAKATA Oike Bettei was introduced on January 5th edition of Kansai Walker magazine!
​​
In the article, Oike Bettei, our newly opened branch, is introduced along with many other must-visit places in the Kansai (関西). The building of the new branch is a renovated famous Kyomachiya (京町屋, classical Kyoto-style houses). If you are looking for a mature-look Kimono, well, it's a perfect place to visit. Please enjoy an elegant time in an old Japanese residence. Plus, isn't it nice to have a photo shoot by professional photographer in the premises?
Click here to see "Elegant Vintage Kimono Plan".
Click here to see "KIMONO Photo Plan".
Kyoto YUMEYAKATA Oike Bettei URL
https://www.en-kyotooike.yumeyakata.com/
3 mins on foot from Karasuma Oike Station Exit 2, Subway Karasuma and Tozai Line