京都着物レンタル夢館
A Color Dedicated to Japanese Emperor
In mid November of 2013, I visited a prestigious fabric-dye master in the Saga (嵯峨) district of Kyoto. I went there because I heard that there was one particular color called "Koh ro zen (黄櫨染)" which only the Japanese emperor can use for his ceremonial costumes, and the fabric-dye master was the one who handles this particular color.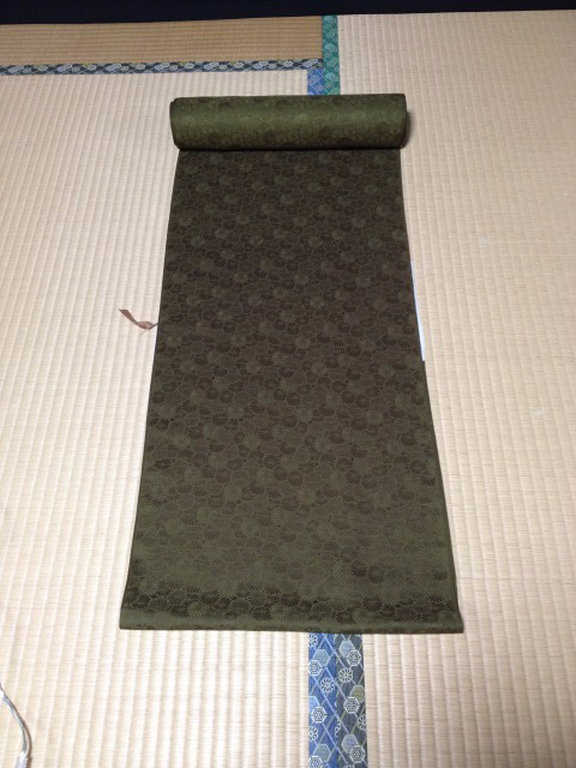 The color of the fabric I saw was yellowish brown, and at first sight, I was not so impressed. However, my jaw dropped when the master cast light on it. The yellowish brown changed into red!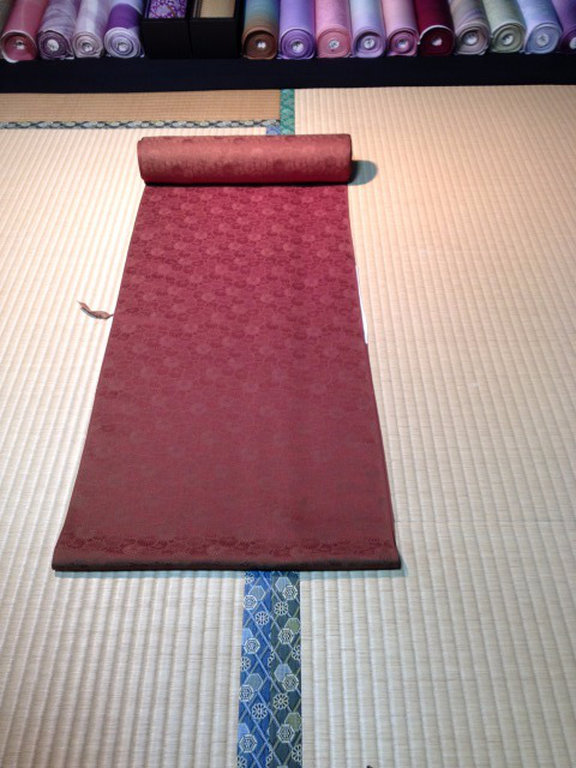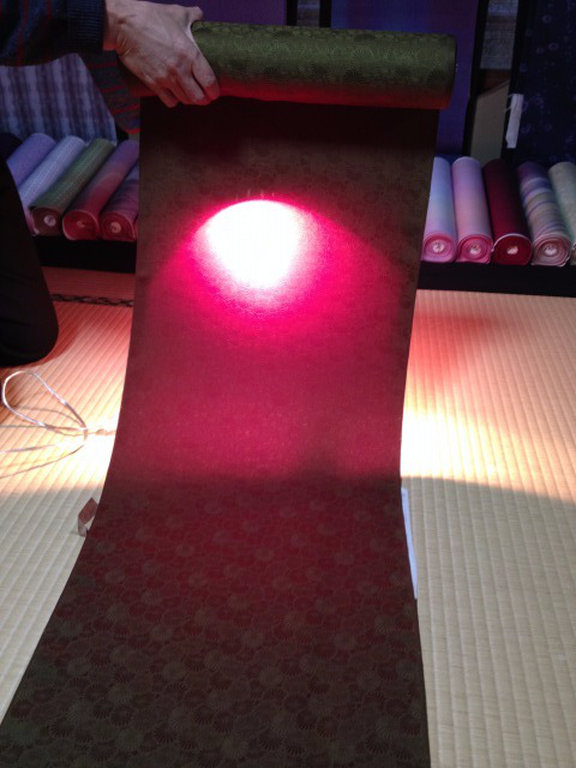 The last picture was taken when the master cast the light from behind the fabric.
The red color symbolizes the sun. Still, the emperor alone is allowed to wear the color and no other Japanese people are allowed. The color changes according to the angle of the light, making the dye art even deeper and more complex. The master told me that the color is slightly different every time he produces it.
The present emperor of course wears the color exclusively. However, we can purchase products that use the "Koh ro zen" such as scarves, ties, bags, or tapestries. I was very happy to know that my favorite color "Su-oh (蘇芳)" is used as an ingredient in "Koh ro zen".
The "Koh ro zen" is so beautiful like the intense, fiery autumn leaves of Sagano (嵯峨野, common name for the Saga district).
Beniko