京都着物レンタル夢館
Africanews's "Morning Call" program was in Yumeyakata!
On December 11th 2016, Africanews channel reporter Hannane Ferdjani came to Yumeyakata. She chose to wear our Premium furisode.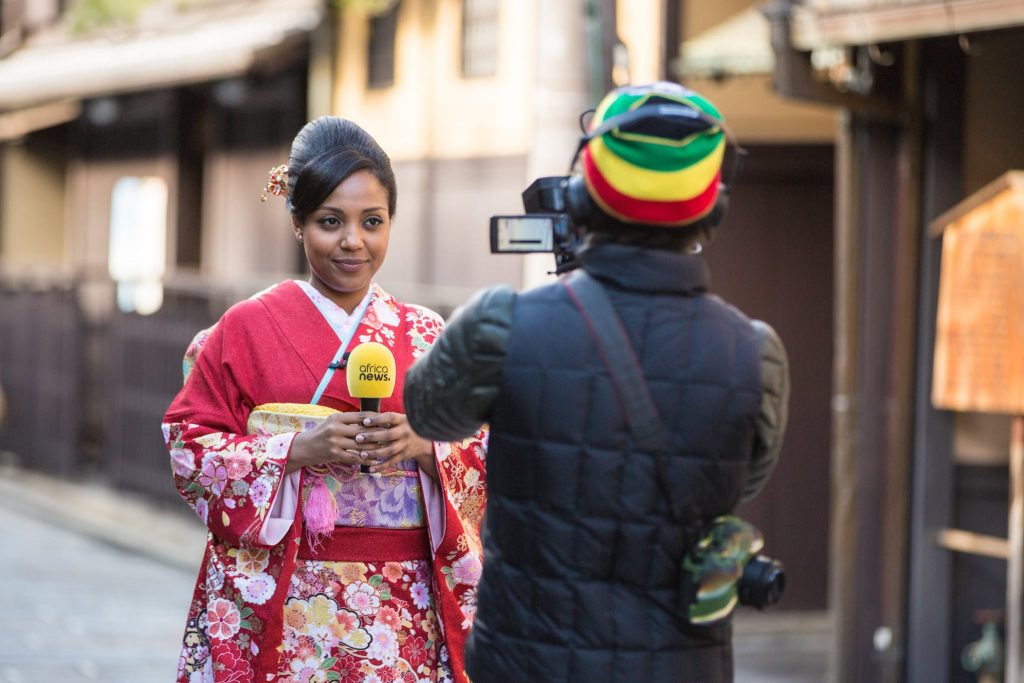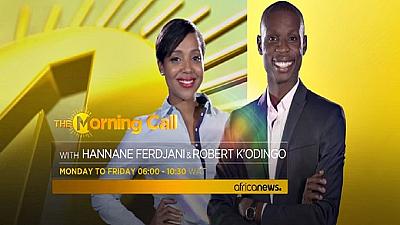 Africanews channel, based in the Republic of Congo, offers programs in French and English and is broadcasted all over sub-Saharian Africa.
Ms. Ferdjani co-presents the "Morning Call" news program from Monday to Friday starting 6am.
That day, Africanews Team came to Yumeyakata to better understand the cultural and traditional aspects of kimonos by trying on one themselves and walking around Kyoto with it.
Here is the documentary featuring Miss Ferdjani's experience at Yumeyakata (starts at 02:29.)
The documentary is also available on Africanews' website. It features different examples of cultural exchanges between Africa and Japan, including the kimono experience, during which Ms. Ferdjani talks about the specificities of Kyoto and its rich history mixing with modernity.

Part of the documentary was filmed in Gion district, famous for its old tea houses and restaurants.
Yumeyakata staff member's impressions:
"I was very glad to meet the "Morning Call" team today. Ms. Ferdjani was very eager to know about kimonos and Kyoto in general. That encounter allowed me to better know how a documentary filming is done and about the possibilities of exchanges between Africa and Japan. It was fun to see all the surrounding people looking at us during the filming in Gion district, we definitely caught some attention there!" – Samar, Yumeyakata staff member