京都着物レンタル夢館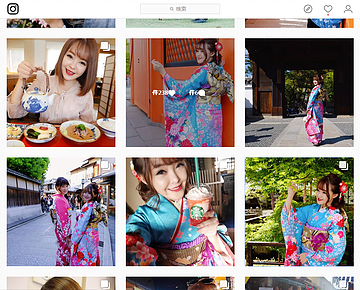 Very close to Yumeyakata, Bukkoji (佛光寺) temple, the head of the Bukko-ji school of Shinshu sect (真宗佛光寺派), is located. Though it is at the city center, the premises is very spacious and the temple buildings are gigantic. By the fire of Hamaguri-gomon incident (蛤御門の変) at the end of the Edo (江戸) period, the temple was once destroyed. However, the temple's two significant buildings, namely Mieido (御影堂) and Amidado (阿弥陀堂), were reconstructed today and their commanding presence are magnificent. In addition, the temple's four gates are very beautiful and recognized as important architecture.
As you see in the pictures below, the crest of Bukkoji Sagari Fuji (佛光寺下り藤, Descending wisteria) can be seen in many spots. It is a nice way to spent some quiet time walking around in the temple and have coffee at the cafe in the premises. If you are to visit there, please try YUMEYAKATA kimono.
Akane Kibune
Kyoto Expert Certification 1st Grade
Access:
5mins. on foot from Shijo station, Subway karasuma line
URL (Temple):
Click here to see Best Cherry Blossom Viewing spots by YUMEYAKATA.