京都着物レンタル夢館
Dorayaki, Bean Jam Pancakes at Inome
In Kyoto, we have many Wagashi (和菓子, traditional Japanese sweets) stores, and many of them have deep connection with historical facts and stories. Thanks to the significant deal of demands in quality from many Tea Ceremony schools, their products have been developed in a sophisticated way expressing the beautiful transition of four seasons.
However, today I would like to introduce you a casual sweets store "Dorayaki Inome (どらやき 亥ノメ)", newly opened last autumn near Kitano Tenmangu (北野天満宮) shrine. The store owner is a confectioner trained at a famous and authentic Wagashi store. They serve Dorayaki (どらやき, bean-jam pancake) and the sweetness of its special Tubuan (粒あん, roughly crushed sweet bean paste) is just right and delicious!
The Dorayaki comes in two sizes: the regular one, and the small one called "Inodora (いのどら)" with varieties of stuffing, such as Maccha (まっちゃ, green tea), and Kokuto (黒糖, dark sugar). It was difficult for me to decide which one to go.
If you eat at the store, a freshly baked Dorayaki hot out of the pan will be served. Toppings, such as butter, fresh cream, rum raisin or cheese are also nice. I chose rum raisin.
I love sweets, and I love Wagasghi, I spent a relaxing time there.
Open: 9:00am-5:00pm (Cafe: 11:00am-4:00pm)
Close: Wednesday, the 2nd & 4th Thursday, 26th
URL:
https://www.instagram.com/dorayaki.inome/
Akane Kibune
Kyoto Expert Certification 1st Grade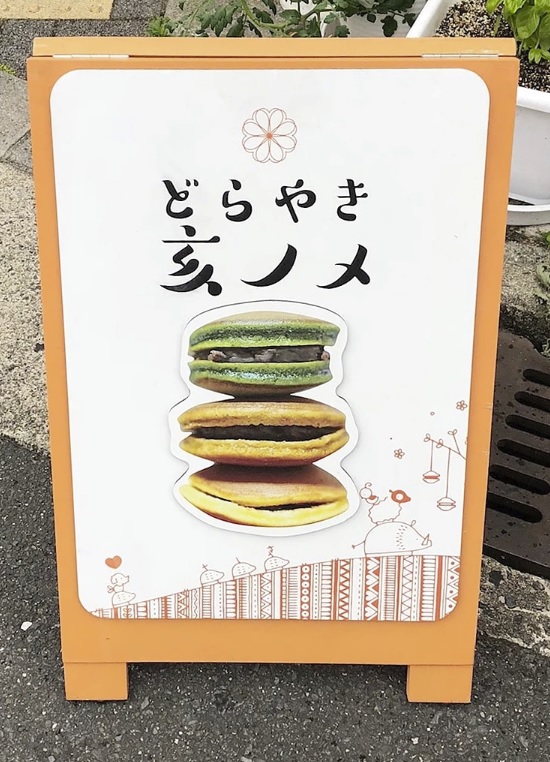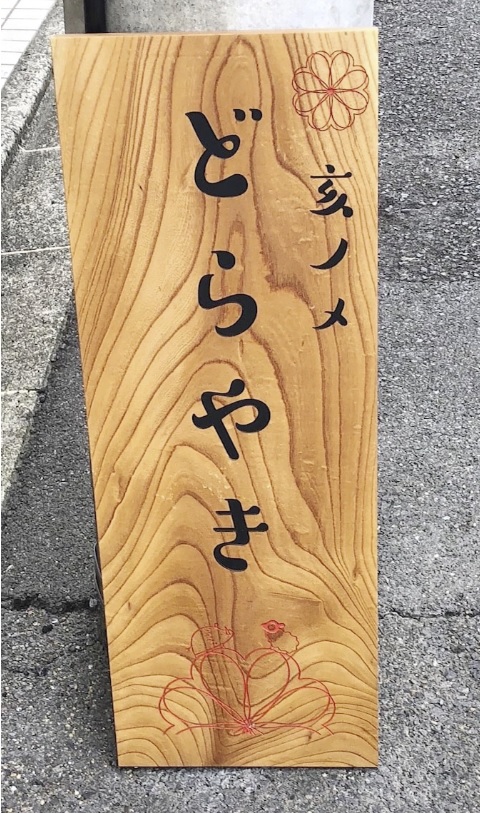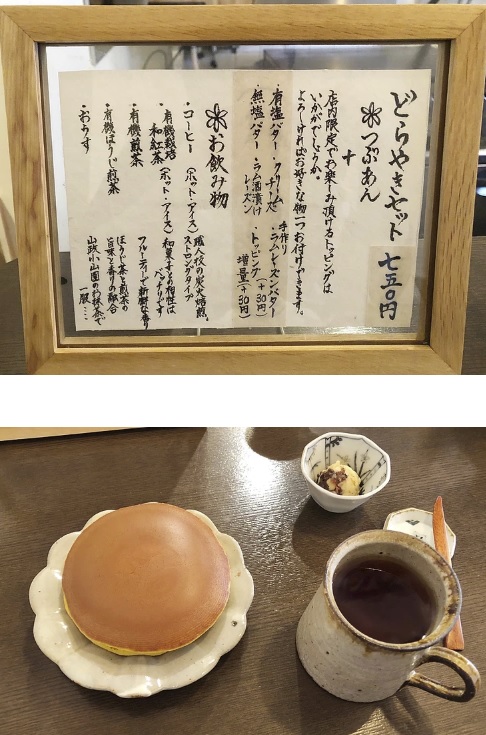 #cafeinKyoto #Kyotoexpertcertification #Japaneseculture #English