京都着物レンタル夢館
Gion Kagai Cultural Exhibition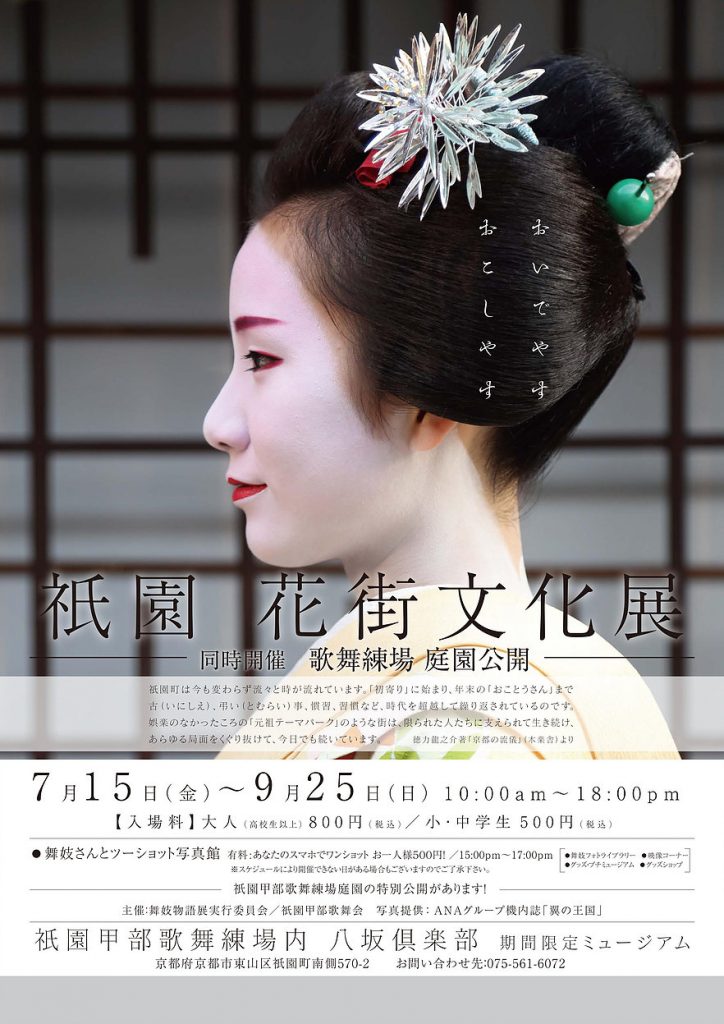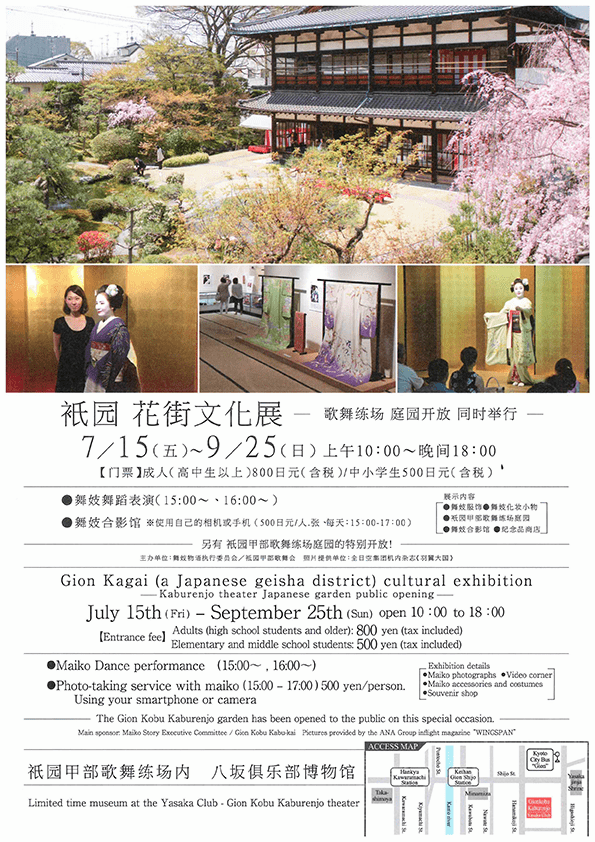 Geisha is one of icon that symbolize Japan.
If you have a chance to meet Maiko on the street, it will definitely be the highlight of your trip to Japan. So where does one meet them? That's the problem.
You can get a this great opportunity to see into Japan's traditional performing arts and take a Photo with real Maiko in Gion Kagai Cultural exhibition.
It is located in Hanami-koji where is a Japanese geisha district so you could be find
this place easily.
The performance will start from 15:00 to 16:00.
and Photo time will start from 16:00 to 17:00.
Don't miss this chance to see them in your Itinerary!