京都着物レンタル夢館
Karamon Gate at Nijo Castle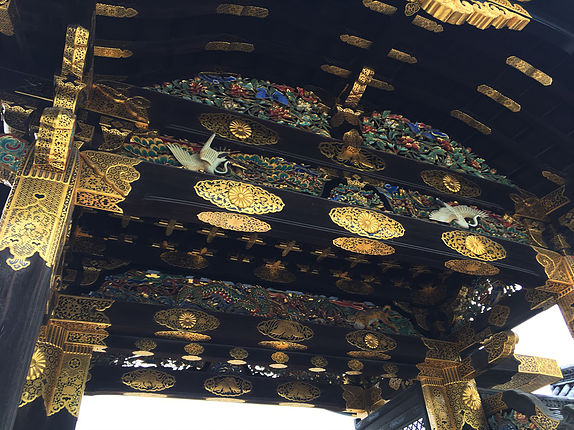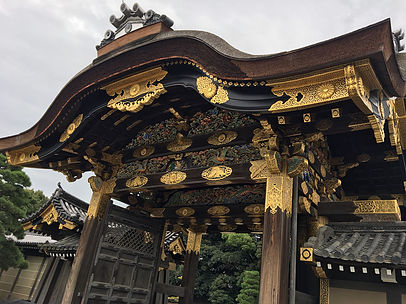 Close to our new branch, YUMEYAKATA OIKE Bettei, the World Heritage site of Nijo-jo (二条城) castle is located. In celebration of the 150th anniversary of Taisei-hokan (大政奉還, the restoration of imperial rule), the castle is now very crowded with many visitors.
In 1603, Tokugawa Iyeyasu (徳川家康) entered this newly constructed castle as his residence in Kyoto, and in the end of Tokugawa rule, Tokugawa Yoshinobu (徳川慶喜), the 15th commander, gave up and Taisei-hokan was conducted right in this place. Literally, the castle witnessed the whole history of the Tokugawa Shogunate.
This gorgeous gate is called Karamon (唐門), and also has been watching everything happened in this castle. Please visit there and look up the gate to feel the weight of the history.
URL:
http://www2.city.kyoto.lg.jp/bunshi/nijojo/english/index.html
Access:
7 min. on foot from "Nijo jo mae" station, subway Tozai line
5 min. on foot from "Nijo jo mae", Kyoto city bus