京都着物レンタル夢館
KATOUMADO (Flower Shaped Window) at Todai-ji Temple
Kodai-ji (高台寺) temple was established in 1606 by Kita-no-Mandokoro (北政所, 1548-1624) also known as Nene (ねね), in memory of her late husband Toyotomi Hideyoshi (豊臣秀吉, 1536-1598). The temple is really a nice place to enjoy beautiful scenery including its two famous gardens of: the karesansui (枯山水, traditional Japanese dry landscape) style, and the chisenkaiyu (池泉回遊, pond and path) style.
In Kaisando (開山堂 – Founder's Hall), designated as a Japanese important cultural property, there are flower shaped windows called Katohmado (花頭窓, Ka=flower, tou=head, mado=window in Kanji characters), which are said to be brought by Zen (禅) monks from China in the Kamakura (鎌倉) period.
Originally, Katoumado was written as 火灯窓 (Ka=flame, tou=lgith, and Mado=window), however, since flame is the most dangerous substance causing fire for wooden architectures, those kanji characters were changed.
Today, thanks to the name change, we are able to visit this beautiful, four-hundred-years old construction. Please try YUMEYAKATA's Kimono and feel the beauty of ancient Japan.
Akane Kibune
Kyoto Expert Certification 1st Grade
Kodai-ji Temple:
http://www.kodaiji.com/index.html
Open:
9:00am-5:30pm (entrance closes at 5:00pm)
Admission:
Adluts 600yen
Junior high/high school students 250yen
Access:
10 mins. on foot from Gion Shijo station, Keihan line
15 mins. on foot from Kawaramachi station, Hankyu line
5 mins. on foot from Higashiyama Yasui, Kyoto City bus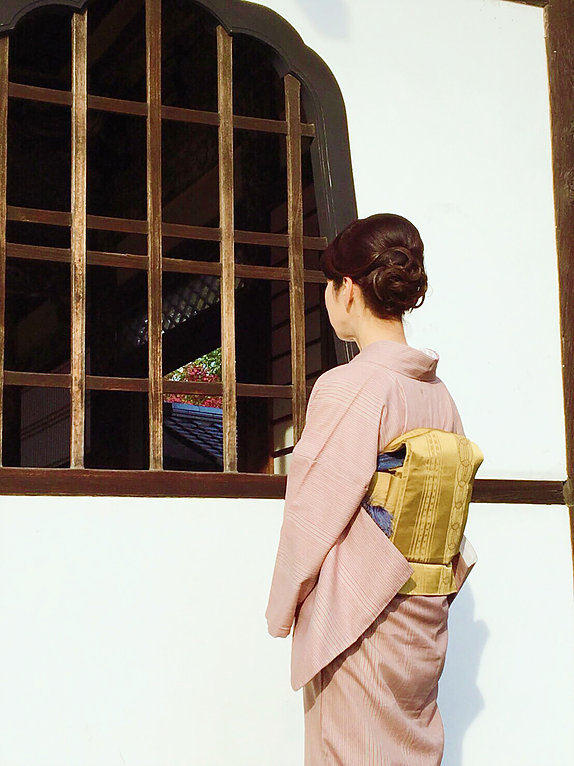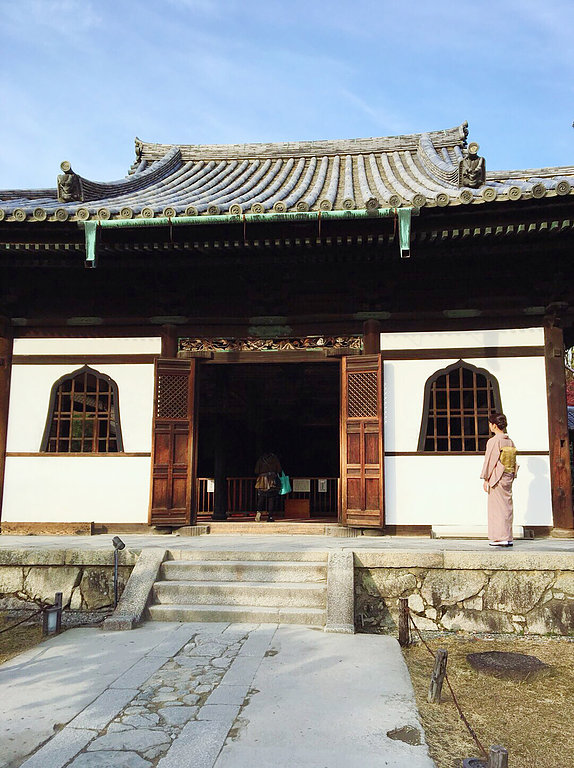 MAP:
https://www.google.com/maps/place/%E9%AB%98%E5%8F%B0%E5%AF%BA/@35.000768,135.781112,16z/data=!4m5!3m4!1s0x0:0x24512a795f6cc880!8m2!3d35.000768!4d135.781112?hl=en
#kimono #TemplesinKyoto #japanculture #BeautifulKimono #kyoto #kyotoculture