京都着物レンタル夢館
Hitoe (単衣, unlined Kimono) is a type of Kimono worn in June and September in Japan. In July and August, Natsumono (夏物, summer Kimono made of thin fabric, aka Usumono) is worn. Other than this hot and humid season, a type of double layered Kimono called Awase (袷, lined Kimono) is worn. However, due to the recent climate changes, sometimes we found it difficult to chose the appropriate type of Kimono.
An famous fashion commentator said that she's been wearing Hitoe almost throughout the year. She said it's OK to break rules unless it is for a formal occasion, and it make sense because the comfortable temperature vary depending on each individual. As of the day I learned it, I started to wear Hitoe on hot days in May.
My grandmother used to wear a type of Kimono called Muso (無双) in this season. Muso is a double layered Kimono made of Sha (紗, silk or silk-like gauze) fabric which can be worn in a very short period in the end of June. The top layer of Muso is so thin and transparent that the pattern on the bottom layer can be seen through it. It's really cool and refreshing for the eyes of viewers, but since it is a double layer, it's not cool at all for wearers. Muso is a type of Kimono to please others' eyes. It is a type of Kimono to show, to say.
Click here to see a Blog by a Former Maiko, "Do You Know?"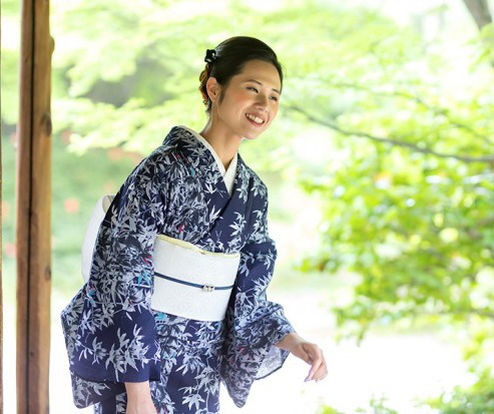 #Japanesecraftwork #kimono #Japaneseculture #BeautifulKimono