京都着物レンタル夢館
Kyoto World Heritage Loop Bus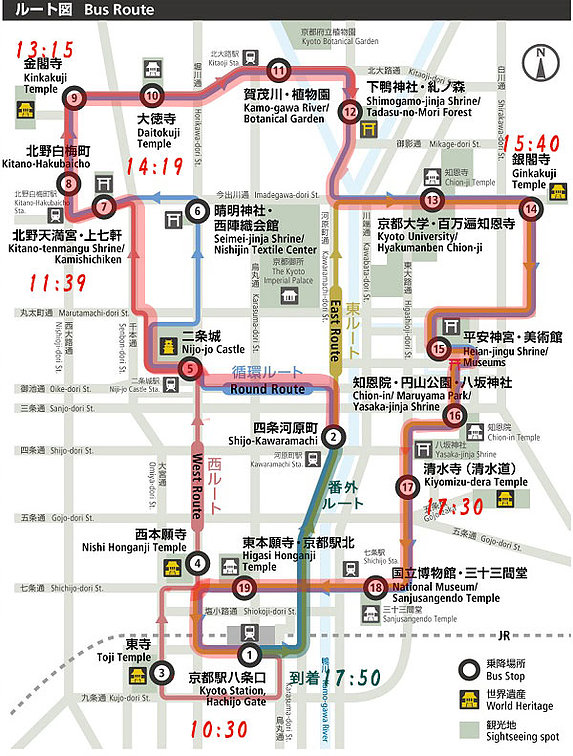 Hop on K'LOOP bus and enjoy the best of Kyoto at your own pace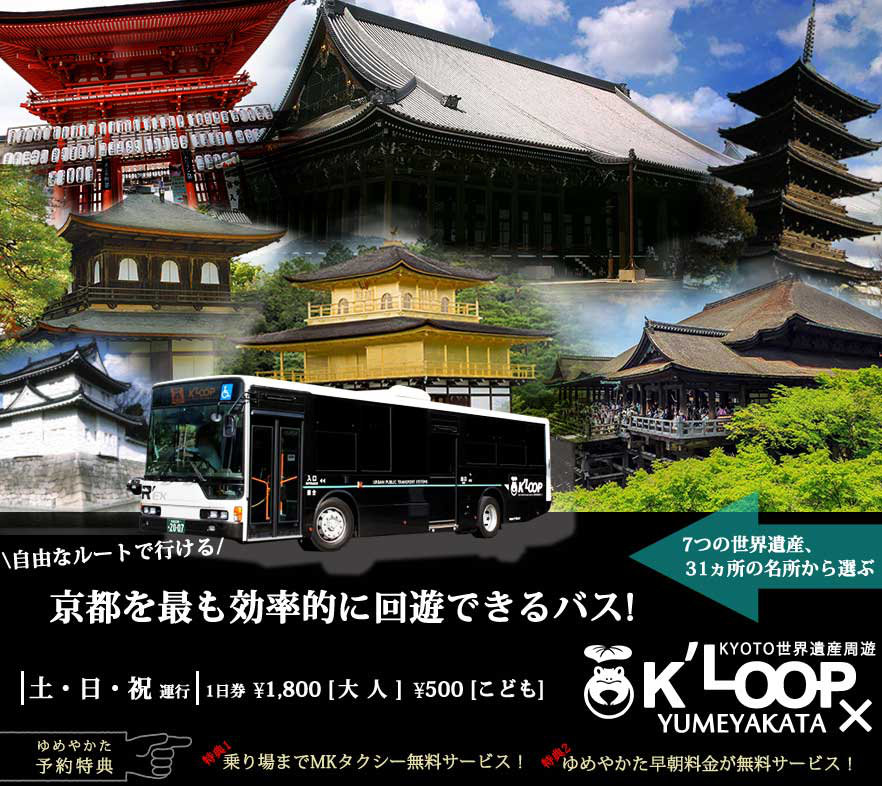 "How can I visit Kyoto's attractive sites during such a short stay in the city?"
Well, here is the answer! K'LOOP line covers all the major sightseeing spots, with 7 UNESCO World Heritage Sites, museums and stations in a smooth way.
\Kyoto World Heritage Sites Campaign/ 
You Save 1,600 yen!
Inclusions :
・1 Day Ticket for the K'LOOP bus
・Free MK taxi ticket to the bus stop (Shijo Kawaramachi)
Note : taxi service only one way, free ticket per taxi from 2 persons
・Multi-lingual audio guide available in English, Chinese and Korean
・Free wi-fi on the bus
Exclusions :
・Entrance fee to the temples, shrines, museums…
Check it out K'LOOP information ●service: Saturday, Sunday and National Holiday●1 day pass (included) A change in prices due to a seasonality. (a change from low to high season rates) or The ticket price may change depending on the season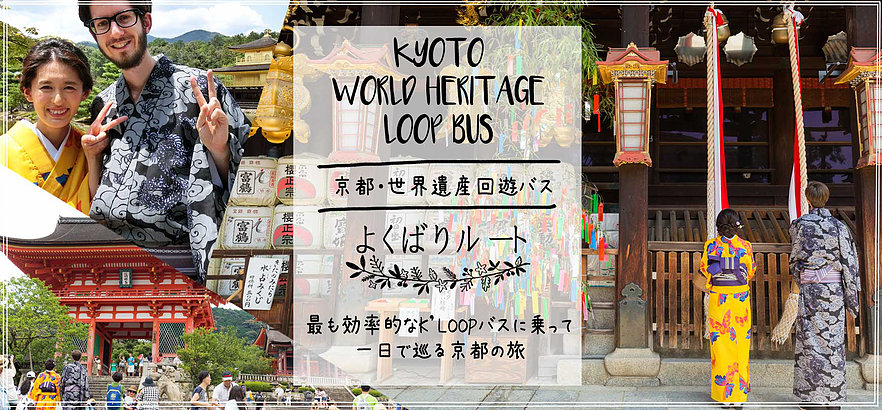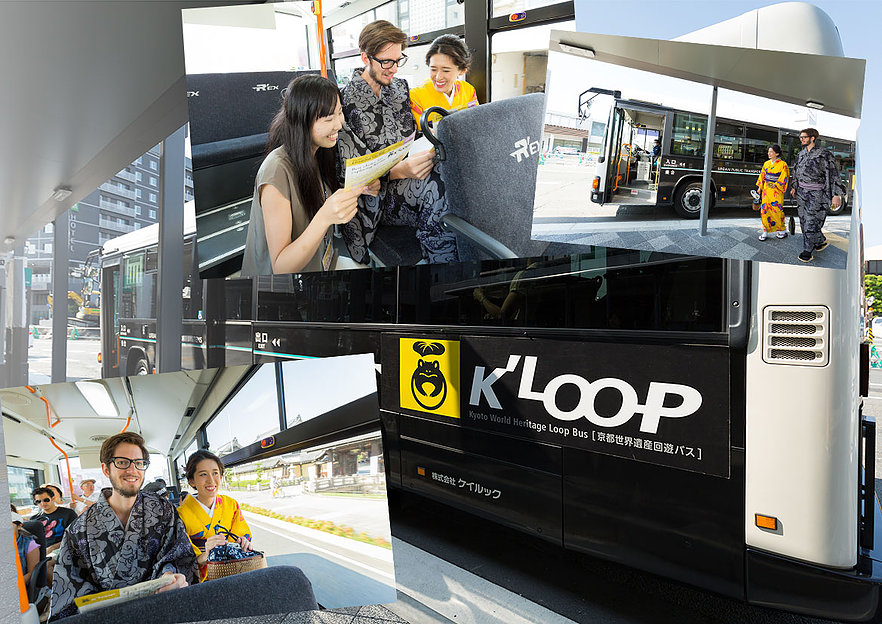 [World Heritage] Kinkaku-ji (Golden Pavilion), Ginkaku-ji (Silver Pavilion), Kiyomizudera Temple, Shimogamo Shrine,Nishi Honganji
[Art museum, Museum] Kitano Tenmangu Shrine, Heian Shrine, Chionin Temple, Yasaka Shrine, Sanjusangendo, Daitokuji Temple, Seimei Shrine
[National Treasure] Kyoto National Museum, The National Museum of Modern Art, Kyoto Manga Museum, Nishijin Textile Center,The Kyoto University Museum
[Gourmet, Shopping] Shijo kawaramachi , Nishiki Food Market, Shinkyogoku,Teramachi, Pontocho, Gion
[Nature, Culture] Kamo river, Botanical garden, Forest of Tadasu at Shimogamo Shrine, Kyoto Unuversity
[Course 1] Yumeyakata Free Taxi → Shijo Kawaramachi → Nijo castle → Kinkaku-ji → Shimogamo Shrine → Kinkaku-ji → Kiyomizudera → Yumeyakata
[Course 2] Yumeyakata Free Taxi → Shijo Kawaramachi → Nijo castle → Kinkaku-ji → Ginkaku-ji → Sanjusangen-do → Kiyomizudera → Yumeyakata
[Course 3] Yumeyakata Free Taxi → Shijo Kawaramachi → Kinkaku-ji→ Kiyomizudera → Yumeyakata
Time table click here

11:09 Arrive at Kitano Tenmangu


11:45 arrive at Kinkaku-ji

13:19 arrive at Daitoku-ji

14:40 Arrive at Ginkaku-ji(Jisho-ji Temple)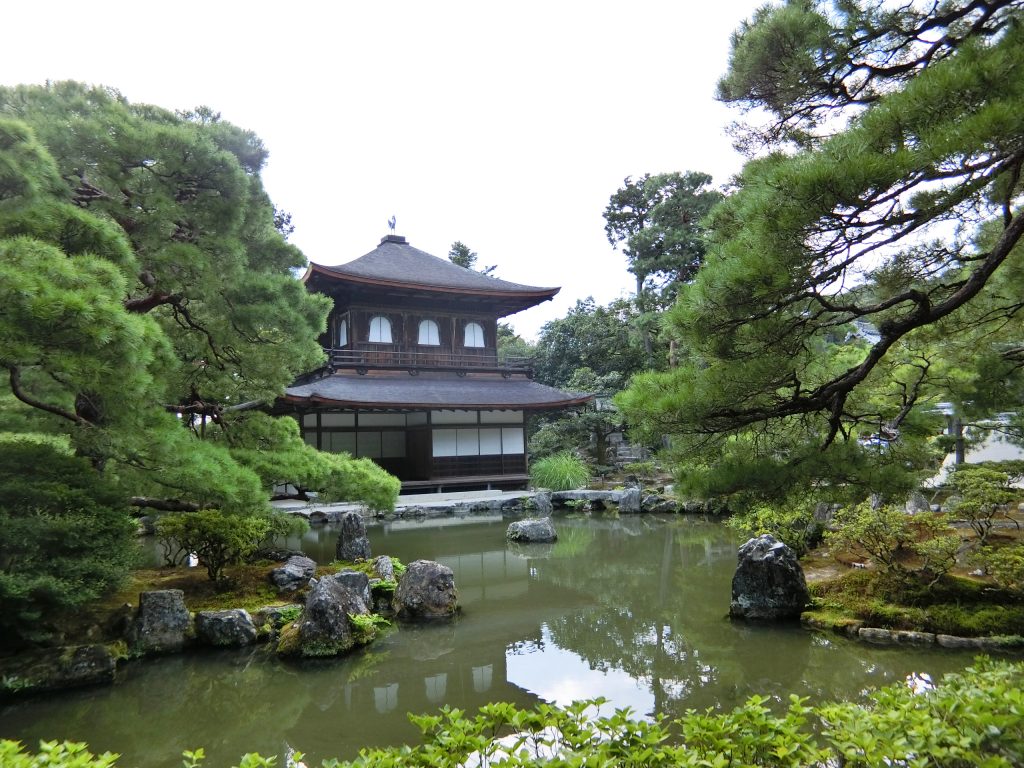 16:00 arrive at Kiyomizudera


17:50 arrive at kyoto hachijo-guchi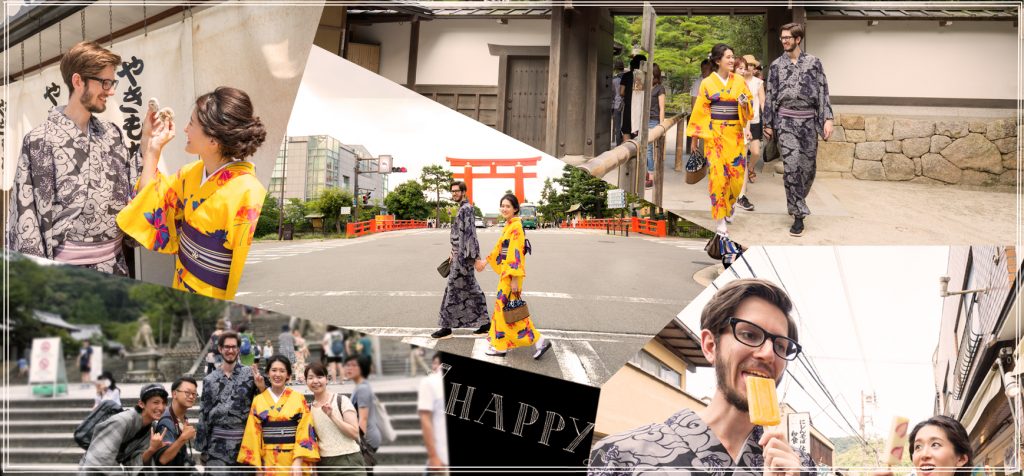 Recommendation Spots

Yakimochi <Tenshindo>
This an old established shop sells grilled rice cakes, or "yakimochi": flat discs with adzuki bean paste in the center.
The rice paste is relatively thin, making the cakes crispy and slightly burnt – a traditional taste that has not altered along with the latest fashions.
One mochi is just 100 yen. Hurry up! they will closed the shop when they are all sold out!
Address: 687 Shakenagayacho, Kamigyo-ku, Kyoto-shi, Kyoto Prefecture 602-8395
Open from 10:00 – 18:00
TEL 075-462-2042

Shinkyogoku Shopping District
Here is Shinkyogoku Shopping District where you will find a wide range of souvenir shop, restaurants and Purikura shops! This shopping district is located in Sanjo-dori Street to Shijo-dori Street.
Even if you do not buy anything, it is very interesting to take a look of shops
Try taking a purikura with Kimono as a souvenir of your trip!
Address : Nakagyo-ku between Sanjo-dori and Shijo-dori, Kyoto 604-0001, Kyoto Prefecture.
Access : Keihan Line "Sanjo" or Hankyu Line "Kawaramachi".

Fun to watch sweets in the making!
London-yaki
They started their business since 1947 years in Shinkyogoku Shopping District.
Filled with White bean paste,it has a lightly sweet flavor. You can enjoy watching the staff cook them one by one at the store.
London-yaki (10 pieces): 525 yen
Address: 565 Nakanocho (Shinkyogokudori), Nakagyo Ward, Kyoto, Kyoto Prefecture 604-8042, Japan
Access : Hankyu Line "Kawaramachi" Exit 9.
Tel 075-221-3248
Monday to Thursday: 10:00am~21:30
Friday to Sunday and Holiday 10:00~22:00