京都着物レンタル夢館
Many of my readers may know Shoujuin (正寿院) temple via my previous email
magazine.
The other day, I visited the temple to see the "Fu-rin Matsuri (風鈴まつり, Wind Bell
festival), held from July 1 to September 18♪
Under the blue sky, a countless number of wind bells were swinging.
Each of them has an illustration of pretty items, such as Asagao (朝顔, Morning
Glory flower) or Kingyo (金魚, Gold fish).
The one with Himawari (ひまわり, Sunflower) inside the bell was very cute too!
With every gentle breeze, sweet sound of crystal bells filled the place and it made me feel new.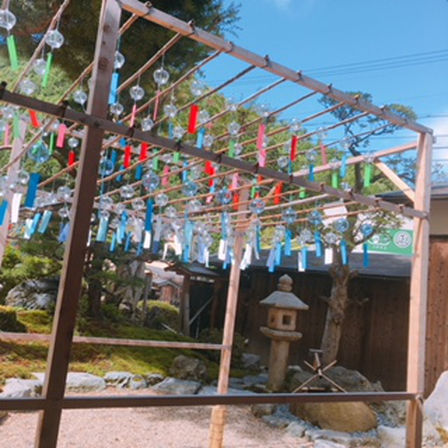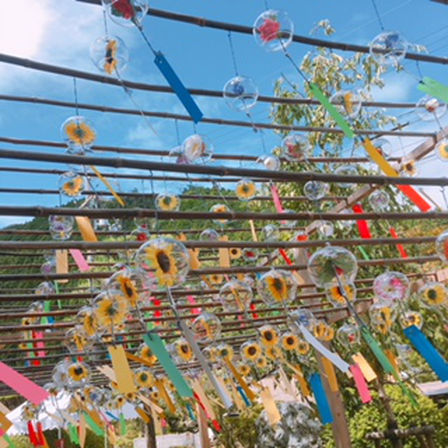 The regular admission fee is 800 yen, however, I would go with an advance ticket
which is only 600 yen.
Plus, it includes a set of delicious tea and confectionery♪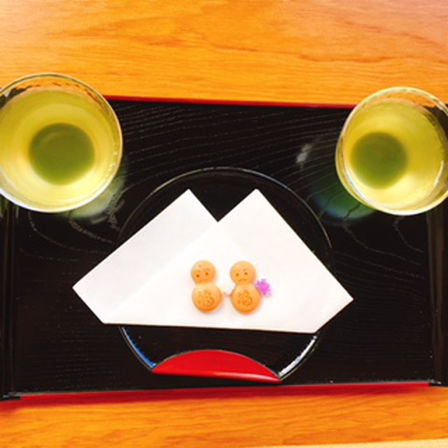 One of the reasons that the temple attracts a lot of female visitors is this heart-
shaped window called Inome mado (猪目窓).
It's not only cute but also effective for warding off misfortunes and inviting
happiness.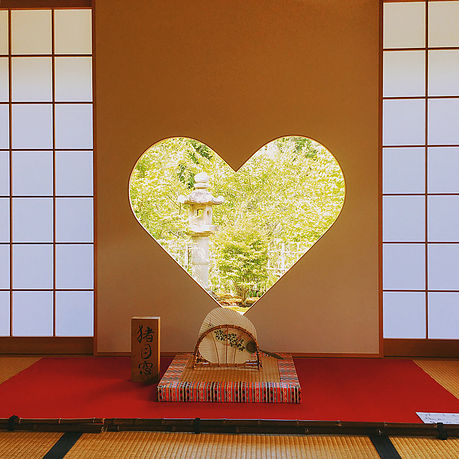 Never get bored watching colorful drawings on the ceiling by many Japanese painters. Flowers and other Japanese traditional patterns are so beautiful. I was so
thrilled♡
The temple also conducts a various kinds of events and courses,
such as Yoga, making original Jyuzu (数珠, rosary), and Shakyo (写経, Sutra
copying).
Honestly, the location is deep in a mountain of the Uji (宇治) area, and the transportation is not convenient. However, I think it's worth.
Why don't you try YUMEYAKATA kimono (着物) to make your own beautiful memory
at the temple filled with pretty attractions.
On top of everything, it's so INSTA-genic!