京都着物レンタル夢館
Ochaya* at Fushimi Inari Taisha
For many of my readers, hearing the name Fushimi Inari Taisha Shrine conjures images of Senbon Torii (千本鳥居 – the thousands of Torii gates), but in fact there is a lot more to see at the shrine.
Located in the Fushimi ward of Kyoto, a convenient district for traveling from YUMEYAKATA by Keihan line, the shrine now opens its Ochaya (お茶屋) building, an important cultural property of Japan, to visitors from the "Kyo no Fuyu no_Tabi (京の冬の旅)" tour hosted by Kyoto City Tourism Association.
The Ohcaya building was formally located in the domain of the Emperor Gomizuno and transferred to the current location in 1641, to be given as a reward to a subordinate of the emperor. Not many visitors here notice the historical and architectural value of this Ochaya, but the building of Shoin zukuri (書院造り – a traditional Japanese style of architecture) is very elegant and high-toned with some designs of Sukiya zukuri (数奇屋造り – a type of Japanese traditional tea ceremony house) incorporated.
Senbon Torii and Honden (本殿 – Main hall) in vivid Vermilion red on the premises are very beautiful indeed. However, if you wish to enjoy a higher quality trip, it is really worth visitng Ochaya which rarely can be seen.
Akane Kibune
Ochaya*: Though Ochaya means a tea house in Japanese, the Ochaya at Fushimi Inari Taisha shrine is not used as a guest house nor tea ceremony house.
Access:
5 mins. on foot from Fushimi Inari station, Keihan line
URL: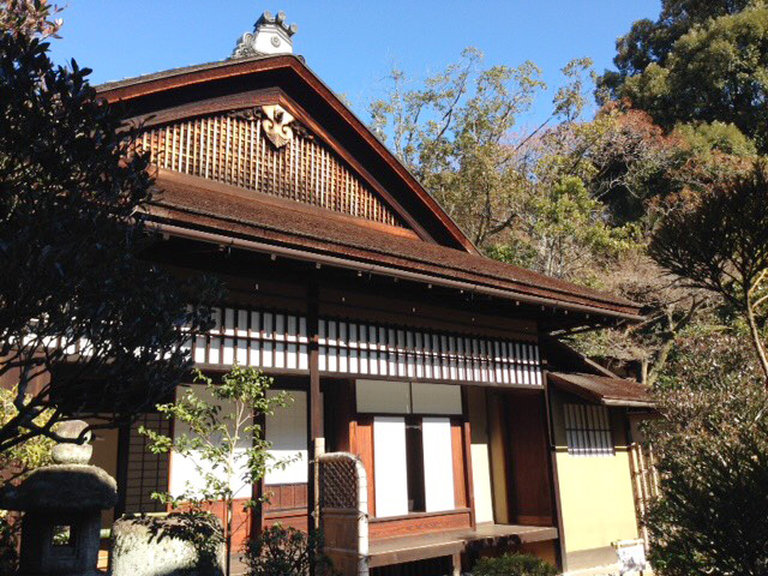 #shrinesinKyoto #kimono #Japaneseculture #BeautifulKimono #kyoto