京都着物レンタル夢館
Osawa-no Ike Pond in Spring Colors
In the beginning of the Heian (平安) period, the Emperor Saga (嵯峨天皇) built his villa in this land of Saga (嵯峨). On the vast premises of the villa, the emperor landscaped a beautiful pond which was the reproduction of the Doteiko (洞庭湖, lake Dòngtíng hú) lake in China, and now the pond is called as "Osawa-no-ike (大沢池)". In the old times, the Heian court nobles used to enjoy the pleasant moments of Otsukimi (お月見, moon viewing) on lovely boats floating on the pond.
Along the bank of this scenic pond, various kinds of spring flowers are now blooming. When I visited there, Higanzakura (彼岸桜, early flowering cherry tree) and Sansyu (山茱萸, Japanese cornelian-cherry), were blooming in pink and yellow. They were very pretty and the air was filled with the spring scent.
Akane Kibune
Kyoto Expert Certification 1st Grade
Access:
3 mins. on foot from Daikakuji, Kyoto city bus
Click here to see the best spots for cherry blossom viewing by YUMEYAKATA.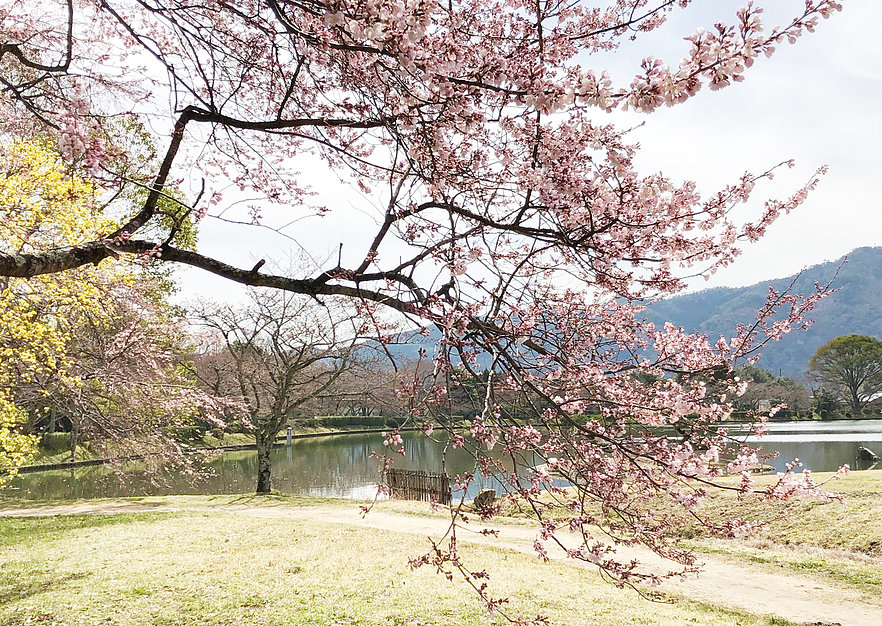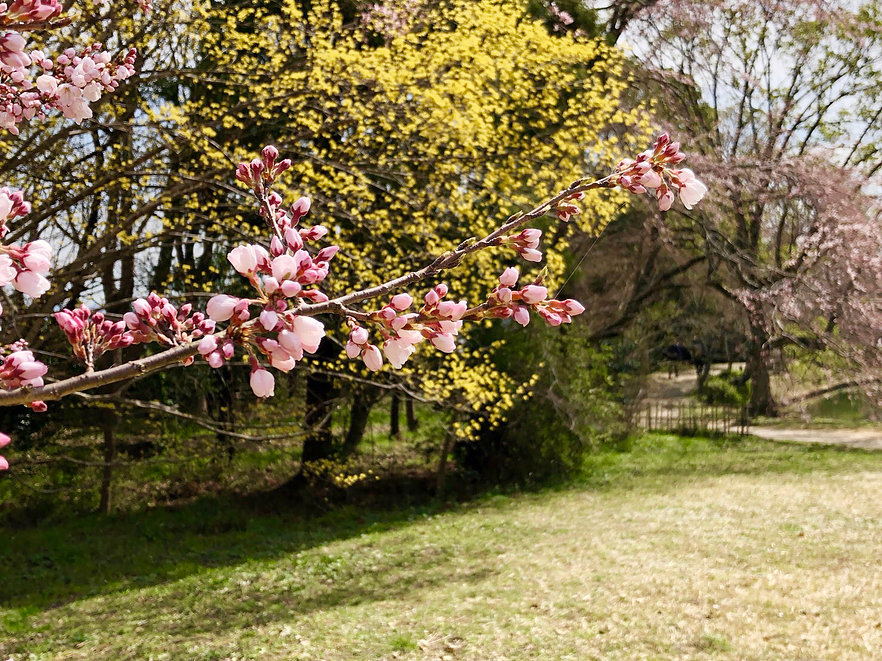 #cherryblossom #Kyotoexpertcertification #kimono #flowersinKyoto