京都着物レンタル夢館
Pray for Money at Mikane Shrine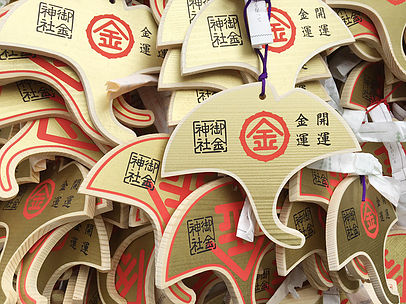 Human desire is limitless. We all wish for happiness, good health, relationship, promotion and education.
In Kyoto, there are many shrines and temples which are said to be responsive to those prayers. These places are crowded with many visitors everyday and I guess most of them pray for financial fortunes.
Here, Mikane shrine (御金神社) enshrines a god of metal. Since metal is referred to as kane (金, the same sound for money in Japanese), people started to pray for money here.
People think:
Money fills your desire!
Money doesn't lie!
Money is everything!
If you think that way too, please visit the shrine and make a wish!
Access
5 min. on foot from "Nijo jo eki" station, subway Tozai line.
5 min. on foot from "Horikawa Oike", Kyoto city bus.
Map:

https://www.google.co.jp/maps/place/Mikane+Shrine/@35.0118244,135.7550064,15z/data=!4m2!3m1!1s0x0:0x980ba644de5c9d87?sa=X&ved=0ahUKEwjE1a7K0MzXAhVFvrwKHd-vAEsQ_BIIoAEwCg