京都着物レンタル夢館
The whole experience was very worthwhile!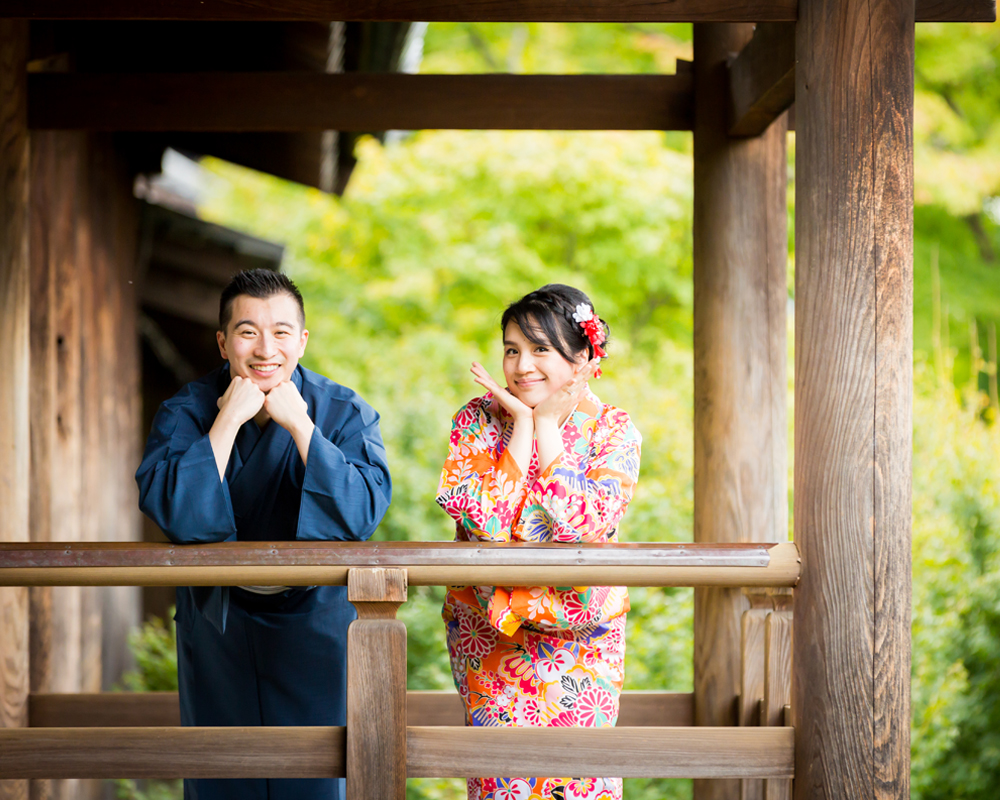 Rating : ★★★★★
VAN (FEMALE REVIEWER)
I found the whole experience very worthwhile. The clothing process was streamline, but detail-oriented. I did feel a little rushed while I was picking the kimonos, despite having arrived on time. The woman who assisted me throughout the process knew competent English, but understand that there will still be a bit of a language barrier (as expected when traveling overseas to a foreign country). In the end though, I was very happy with the outfit, so despite feeling rushed, the overall clothing process was very efficient.
I've never worn a kimono previously, so I did not understand the level of complexity that entailed. BEAR IN MIND that the kimono is meant to be as close-fitted and smooth/flat on the body as much as possible. I did have the insight to bring a sports bra to help flatten my chest for that specific aesthetic. The female assistant mentioned that unlined bras work best for a kimono. During the robing process, there are a LOT of layers to go through, especially in regards to the undergarments. I'll be honest; I almost blacked out on two occasions while the women were robing me. Remember to breathe! Breathing and diaphragm expansion are much more important than trying to look as thin as possible, haha. I have no complaints about my hair styling; I do recommend the hair-styling service if you're not sure how to prepare your hair for a kimono. I'm especially bad at any hair up-dos, so I appreciate the service.
MOVING ON TO THE PHOTOGRAPHY SECTION: our photographer, Mr. Shikama, was a delight! He was courteous, meticulous and upbeat. He spoke English, but again, a language barrier will still exist. Despite this, his directions were clear. I particularly appreciate how detail-oriented he was (fixing the sleeves of my robe, adjusting the hold of my kinchaku (drawstring pouch), the position of my hands, etc). He was very encouraging; I did not feel insecure while he shot photos of us (and this is important because in general, I am very camera-shy!).
I believe we picked an excellent time of day to shoot the photos. In Gion, it was surprisingly less crowded. Tourists will sneak into your shots from time to time, but for the most part, we were able to get a lot of photos together without much interruption. On the neighboring grounds of Tofoku-ji Temple, it was slightly more difficult to get isolated shots, but our photographer still succeeded in taking very awesome photos. Inside the temple itself, it was fairly vacant.
STEVEN:
What she said.
The whole experience was very worthwhile. I proposed to my fiance during the photoshoot and had planned beforehand with Yumeyakata via e-mails. They were very helpful in offering suggestions and recommendations. The whole kimono picking process was very efficient and fast paced. Also note that the kimono for men is also meant to be close-fitted so they are put on pretty tight so don't bother sucking in too much cause later on you are going to get winded.
The highlights of the experience was how amazing our photographer was. Mr. Shikama is the man to take your photos in Japan! He was courteous, friendly, and very detail oriented. He helped pose us for shots by directing us in what to do with our hands, where to look, and would even come fix our clothing so the shots would look excellent. He spoke english and that helped with the communication. The photos came out better than what we were expecting and everyone loved them. He would make sure the lighting was right and take great shots that threw out the background. He would position us into unique angles and made the whole experience very memorable. We had so much fun during our shoot and got to tour a part of Kyoto.
If there's anything that you'd take from our reviews it's: 1) Daiki Shikama get him 2) Do a morning shot (less people) and 3) Do the hair styling for females; it's totally worth the $15.
Nicknam : anonymous
Your photographer : 鹿間大貴 DAIKI SHIKAMA [Photos]
Came to the shop on : 10/ 5