京都着物レンタル夢館
Weeping Cherry Blossom at Kyoto Imperial Garden Former Konoe Residence
The wind is still cold, but I feel somehow uplifted as the cherry trees are starting to bloom.
In Kyoto Imperial Garden (京都御所), the hint of spring can be found everywhere. Konoe-no Itozakura (近衛の糸桜, the weeping cherry tree at the former Konoe clan residence) is the earliest bloomer among others. This cherry blossom is so beautiful that the emperor Koumei (孝明天皇), the last emperor of the Edo (江戸) period, has composed a poam about it. The flower is so elegant and graceful.
From now on, kyoto will be colored in pink. Please visit the Konoe-no Itozakura to start with.
Akane Kibune
Access:
3 mins. from Imadegawa station, Subway Tozai line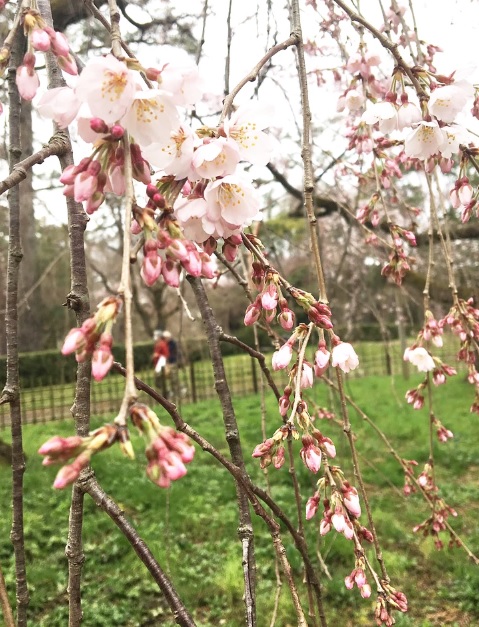 #flowersinKyoto #Kyotoexpertcertification #Japaneseculture #cherryblossom