京都着物レンタル夢館
Yumeyakata offered yukata to figure skating player Ms. Alina Ilnazovna Zagitova
Photo by Kansai TV
On August 4 2018, Yumeyakata offered yukata to Ms. Alina Ilnazovna Zagitova who appeared in Kansai TV "Kansai TV 60th Anniversary Special Program THE ICE ☆ Blumayo's Figure All Star Summer Festival".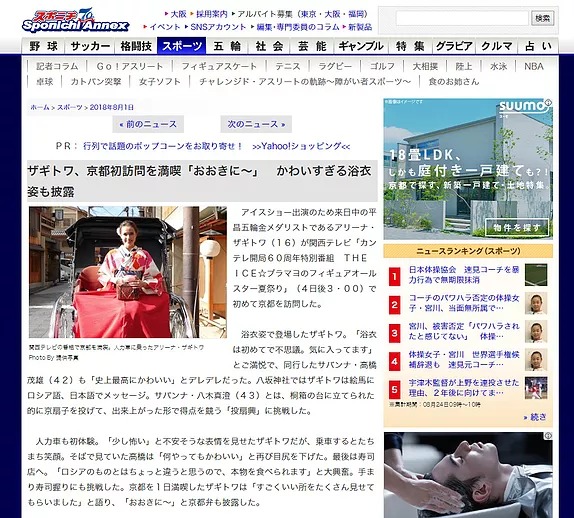 Photo by livedoor NEWS
Many other medias have also been posted about it. Lots of overseas fans commented "So cute!!","Like an angel!!" on Ms. Zagitova's yukata appearance. Ms. Zagitova's Instagram gathered over 60,000 "Like".
Ms. Zagitova dressed on a refreshingly produced yukata which treated in pink poppy flowers. It is very cute and it matches well! "It is a wonder at the first experience of yukata, it is very comfortable and I like it," she said.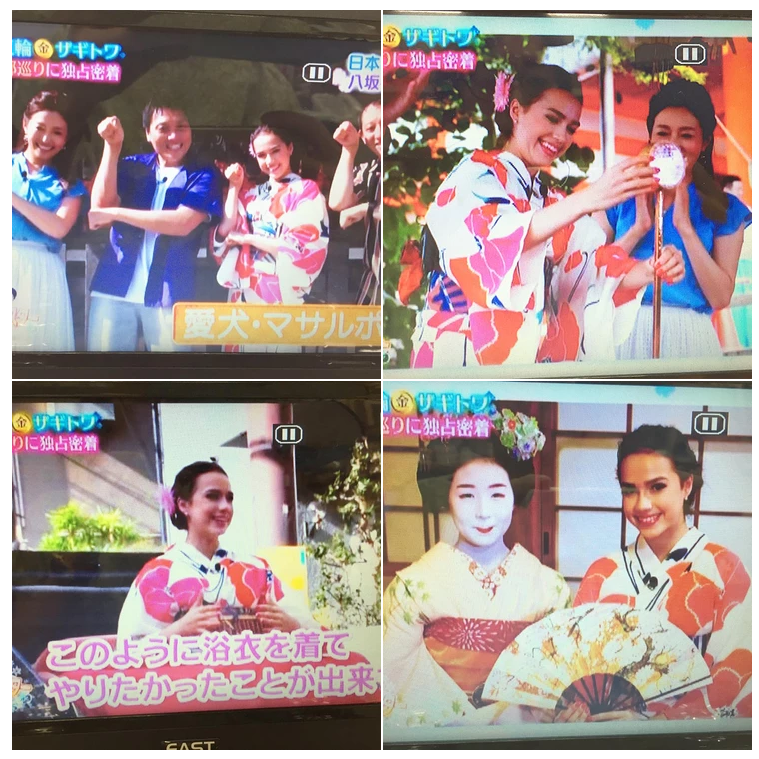 The yukata which Ms. Zagitova dressed on is Originally produced by "YUMEYAKATA × Kimonomachi".
2,800yen/person & 5,500yen/couple without tax (until 10th September 2018)