京都着物レンタル夢館
Yumeyakata was introduced by Indonesian blogger Efenerr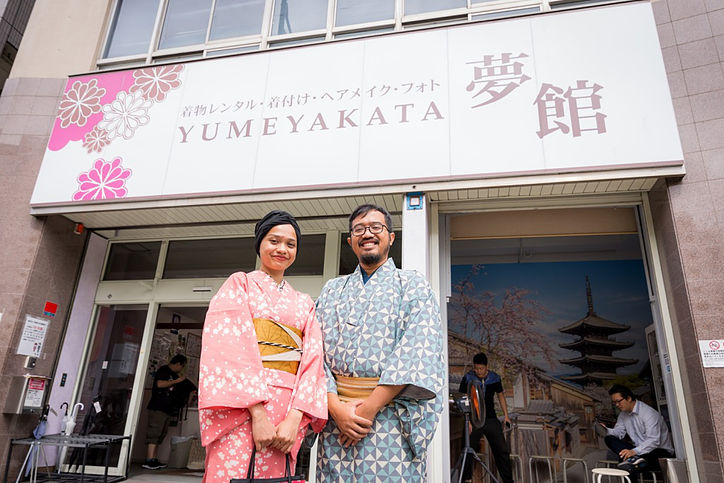 Hello. everyone. this is Jungyun.
Today I am going to introduce you a professional blogger who is Efenerr from Indonesia.
this time he uses our Couples Kimono plan.
She wears around sasi band on top of her Obi that make kimono more cute.(200yen)
and she also use one of our popular option patterned collar(500yen).
Especially, The kimono Efenerr wears is you can only find in Yumeyakata.
This is an Original Kimono we designed every year.
and this time they use our best selling Location Photography Package; Higashiyama and Gion Package!
it was lovely sunny day and blue sky was so high.
As you know late autumn, the leaves in Kyoto turn beautiful colors of red, yellow, orange, and brown.
this scenery is so stunning!! you could catch up brilliant scenery and I am really looking forward to it!
His comments.
I was looking for A Kimono rental shop in kyoto. during searching information,
I found out Yumeyakata is a quite famous and long history rental shop in Kyoto. so I choose this rental shop!
Wearing Kimono was a very special experience I've ever done in my life!!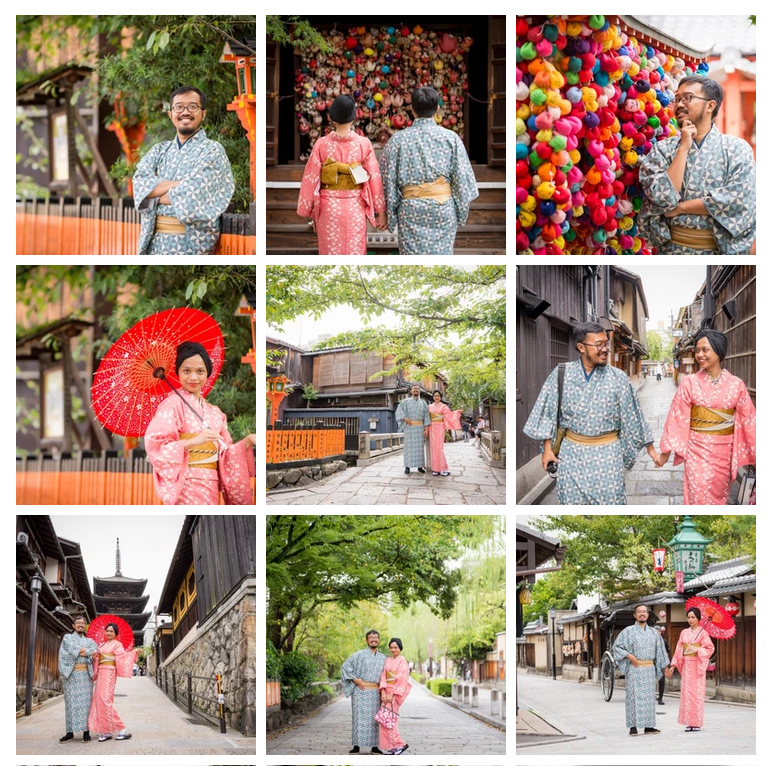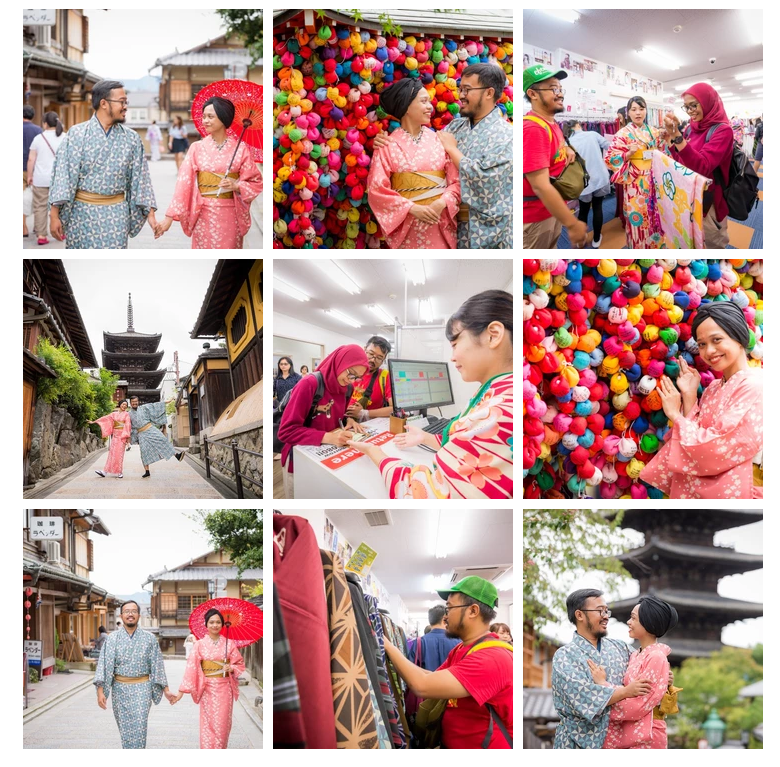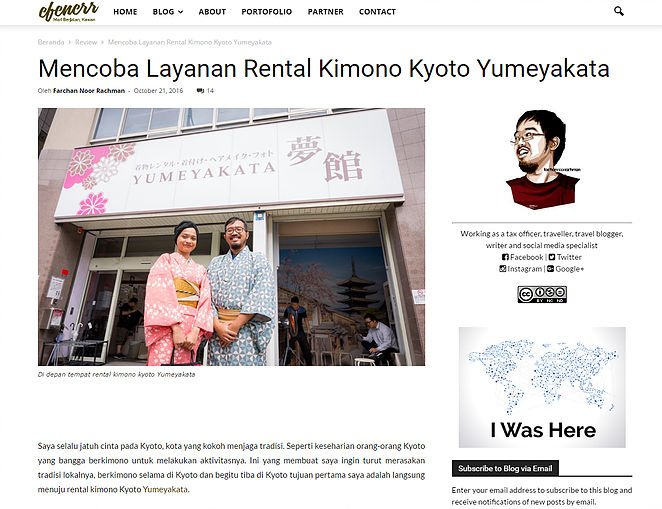 If you are interested in our Location Photography For more details, please check our website: http://www.en-kyoto.yumeyakata.com/location-photography
Higashiyama Package:http://www.en-kyoto.yumeyakata.com/higashiyama-package
Gion Package:http://www.en-kyoto.yumeyakata.com/gion-package
For more details, please check Efenerr`s website: http://www.efenerr.com/2016/10/21/rental-kimono-kyoto-yumeyakata/