京都着物レンタル夢館
Yumeyakata's Kimono in Kansai Winter Walker 2017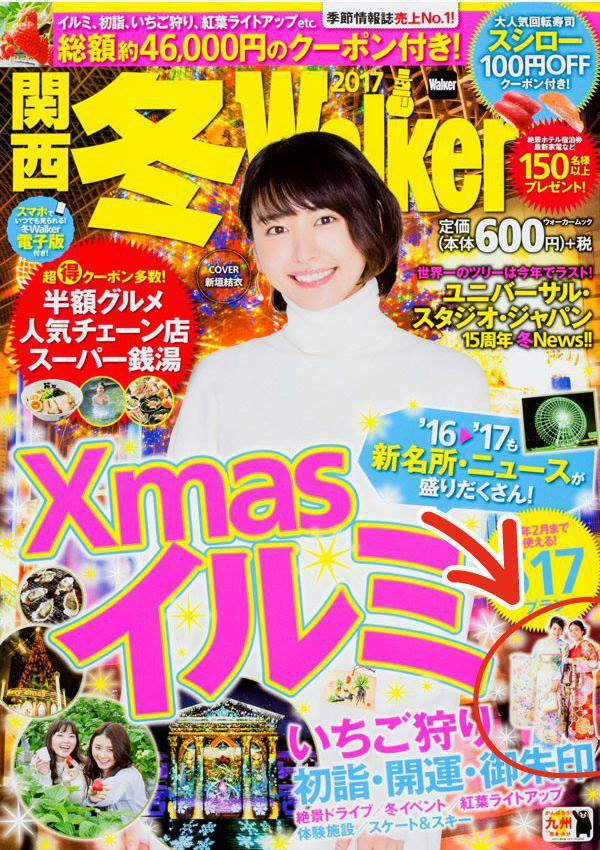 Kansai Winter Walker 2017, a travel magazine, has introduced about Fall foliage, Night-time illumination, Hot spring, New Year event etc…The models in the magazine has worn Yumeyakata's Furisode.
To who are planning to travel Kyoto during New Year, it is better to visit shrines after 4 Jan 2017 to avoid the influx of crowd as Japanese will visit between 1-3 Jan 2017.
Would you also like to dress-up like a Japanese? Wearing Furisode or Kimono to visit shrines? Yumeyakata opens on 4 Jan 2017 (31 Dec 2016 to 3 Jan 2017: Closed) and you can reserve for the kimono rental. To be more gorgeous, for girls, it is better to wear Furisode. For guys, it is better to wear kimono with Motsuki Hakama.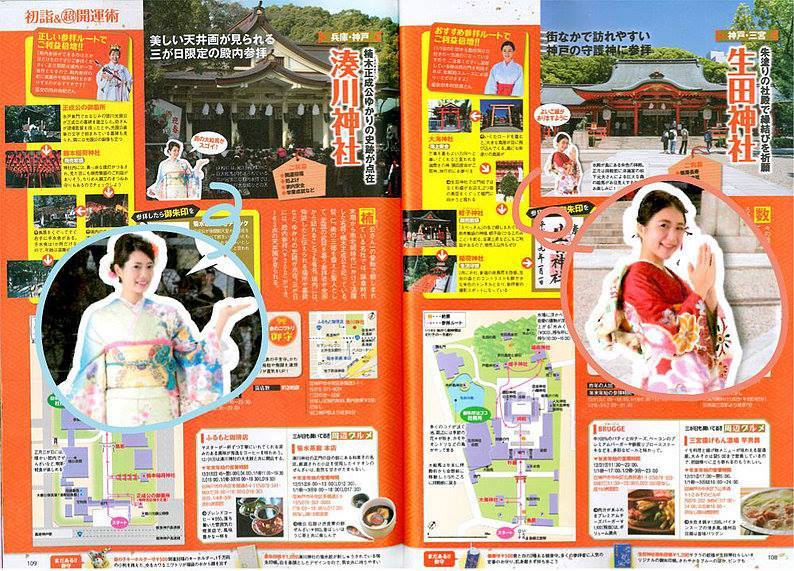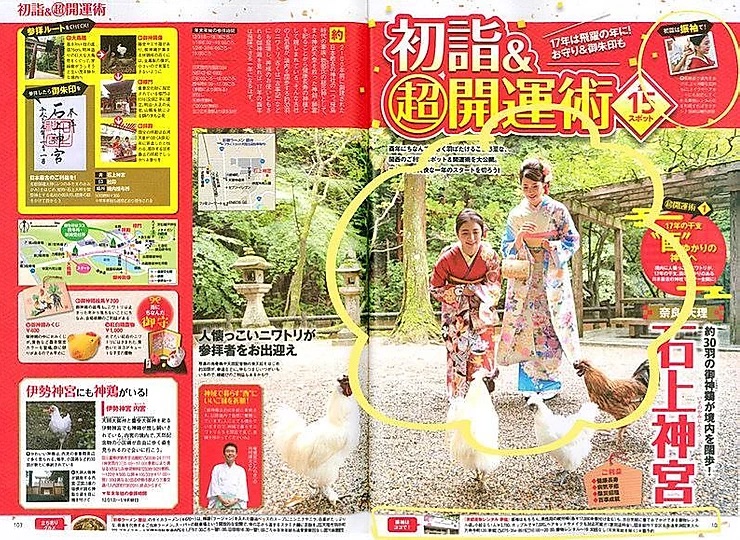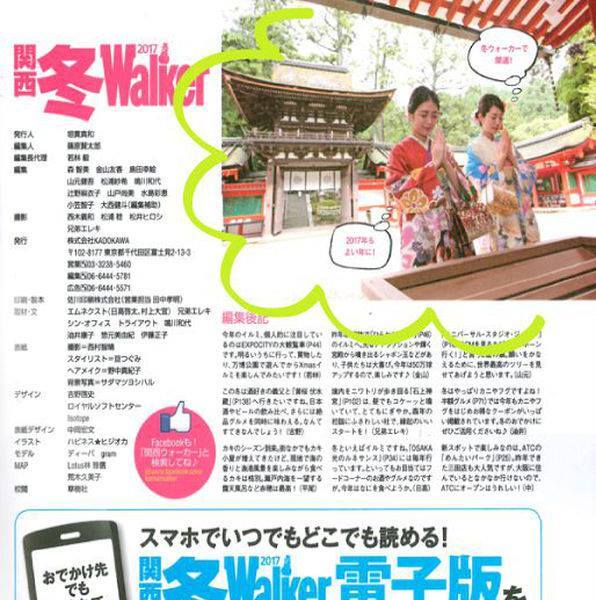 For more details about Premium Plan for Furisode and Motsuki Hakama: http://www.en-kyoto.yumeyakata.com/premium-kimono
Staff Yukari(Hong Kong)